Portrait photo courtesy Che Lovelace
Episode 71 features painter Che Lovelace. Based in Port of Spain, Trinidad, Che's art originates primarily from his experience of living and working in Trinidad and Tobago.
His paintings which are rendered in a vivid assortment of acrylic and dry pigment on combined board panels are strongly rooted in depicting the dense, highly charged layers of the Trinidadian landscape which he sees as physical, social and spiritual.
The subjects of his paintings emerge from and flow freely between the streets of Port of Spain, to the rural natural vegetation, to the human form and back to the interior of his studio.
His recent one-person exhibitions have been at Various Small Fires, Los Angeles in 2021, Galerie Eric Hussenout, Paris and Half Gallery, New York.
Recent group exhibitions have been "Resting Point of Accommodation" Almine Rech, Brussels, "Get Up, Stand Up Now", Somerset House, London and "Still-Life: An Ongoing Story", Galerie Sebastien Bertrand, Geneva.
Che Lovelace was born in 1969 in San Fernando, Trinidad, and grew up in the east coast village of Matura. He received his fine art training at l'Ecole Régionale des Beaux-Arts de la Martinique. He has been a principal collaborator on several arts, Carnival, and entertainment projects including the Studio Film Club and the recently established Friends For The Road J'Ouvert…a traditional Carnival project.
His practice increasingly includes elements of performance which he absorbs into his painting process.
Lovelace currently lectures at the University of the West Indies Creative Arts department.
Artist https://en.wikipedia.org/wiki/Che_Lovelace
W Magazine https://www.wmagazine.com/culture/che-lovelace-various-small-fires-trinidad
Very_Small_Fires http://www.vsf.la/artist_post/che-lovelace/
Galerie_Hussenot https://www.galeriehussenot.com/exposition/2347/
Vigo Gallery https://www.vigogallery.com/artists/13
Half Gallery https://halfgallery.com/che-lovelace
New_Yorker https://www.newyorker.com/goings-on-about-town/art/che-lovelace
Emerald and Sun Dancers
2021
acrylic and dry pigment on board panels
60 x 50in
Photo Credit Che Lovelace and VSF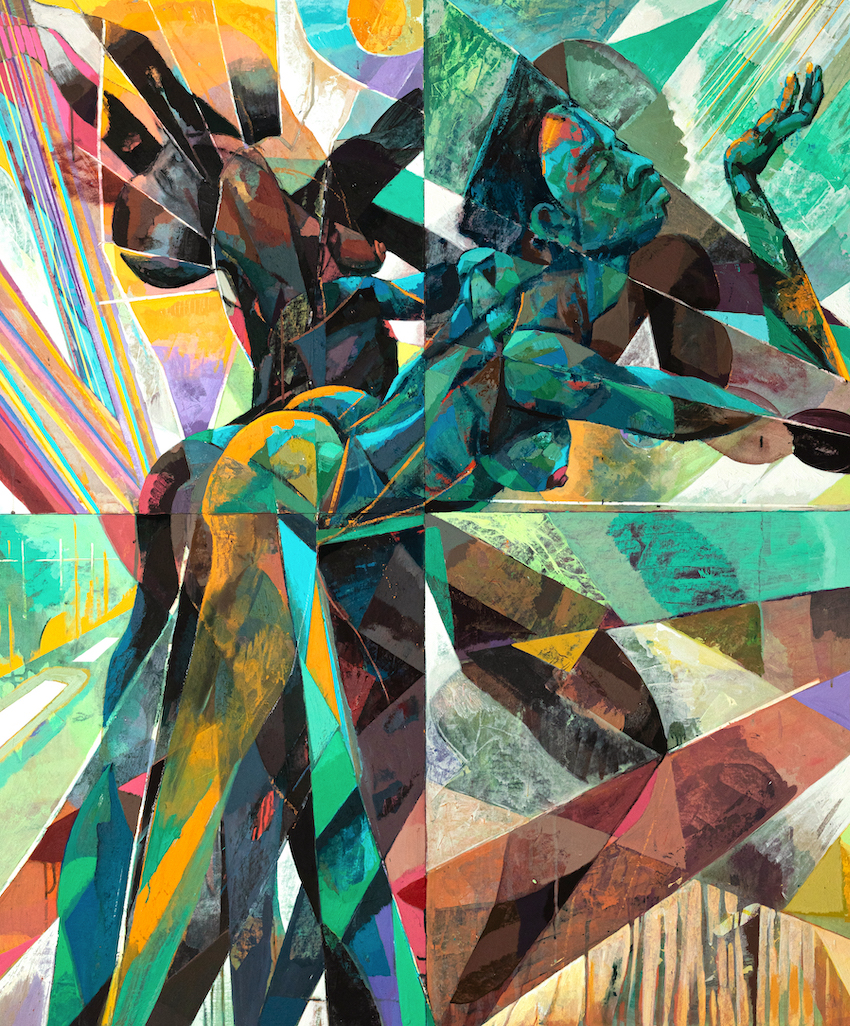 Nightbird
2015-20
acrylic and dry pigment on board panels
60 x 50in
Photo Credit Che Lovelace and VSF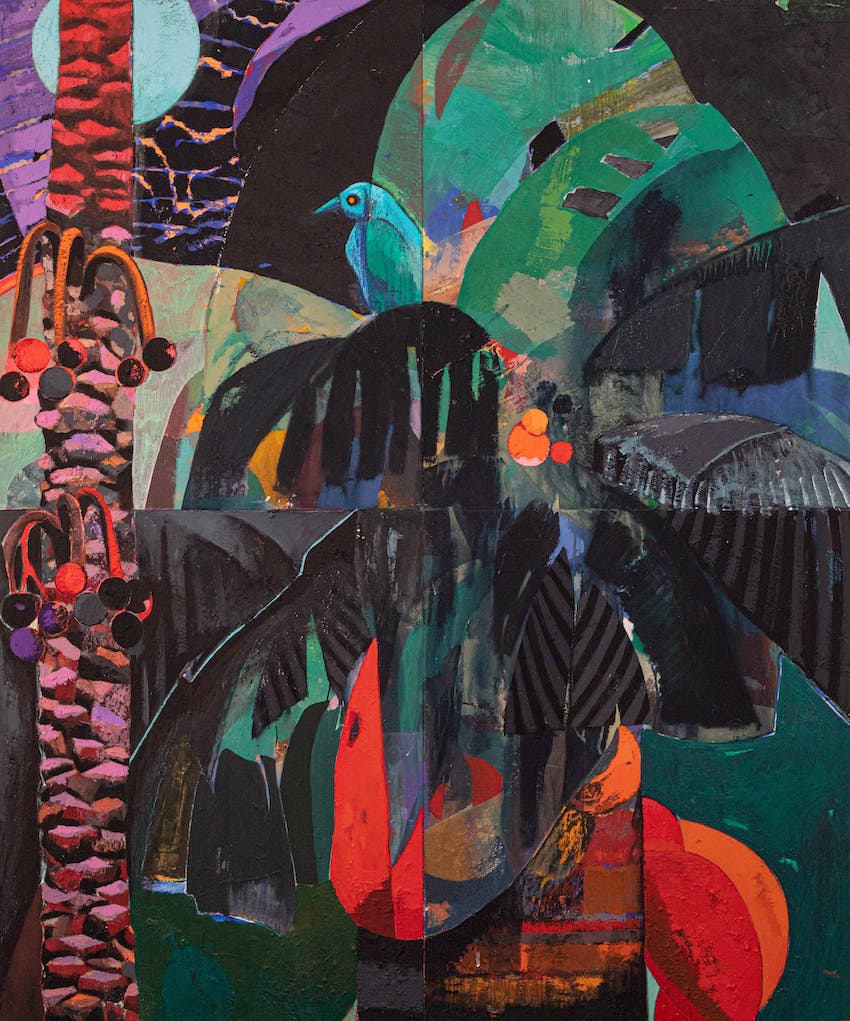 The Tuning Yard
2020
acrylic and dry pigment on board panels 50x60in
Photo Credit Che Lovelace and VSF