Headshot courtesy of the artist
Ep.70 features Maria Guzman Capron. She was born 1981 in Milan, Italy to Colombian and Peruvian parents and lives and works in Oakland, CA. She received an MFA from California College of the Arts in 2015 and her BFA from the University of Houston in 2004. Recent exhibitions include Snail Shell — pt.2 Gallery, Oakland, CA; Female Trouble 2 — CULT Aimee Friberg Exhibitions, San Francisco, CA; Body Spray — Buffalo Institute for Contemporary Art, Buffalo, NY; Don't Eat Me — Deli Gallery in Brooklyn, NYC; and Through Her Eye — Mana Contemporary in Chicago, IL. In addition, she is a parent and works at NIAD Art Center as a part-time facilitator.
Enjoy this interview.
Artist website http://mariaaguzman.com/
Pennsylvania Academy of Fine Art https://www.pafa.org/events/maria-guzman-capron-032421
Roll Up Project  http://rollupproject.com/exhibitions/maria-guzman-capron/
Juxtapoz  https://www.juxtapoz.com/news/painting/guerrero-gallery-s-october-exhibitions-with-maria-guzman-capron-and-hilary-pecis/
Premiere Jr.  https://premierejr.space/Maria-Guzman-Capron
Between us, about them  https://www.between-us-about-them.cca.edu/maria-guzman-capron
Variable West https://variablewest.com/event/snail-shell-maria-guzman-capron-rachel-hayden/
'A La Bim'
Fabric, thread, batting and acrylic paint.
72 x 58 inches
2020
Courtesy of Pt.2 gallery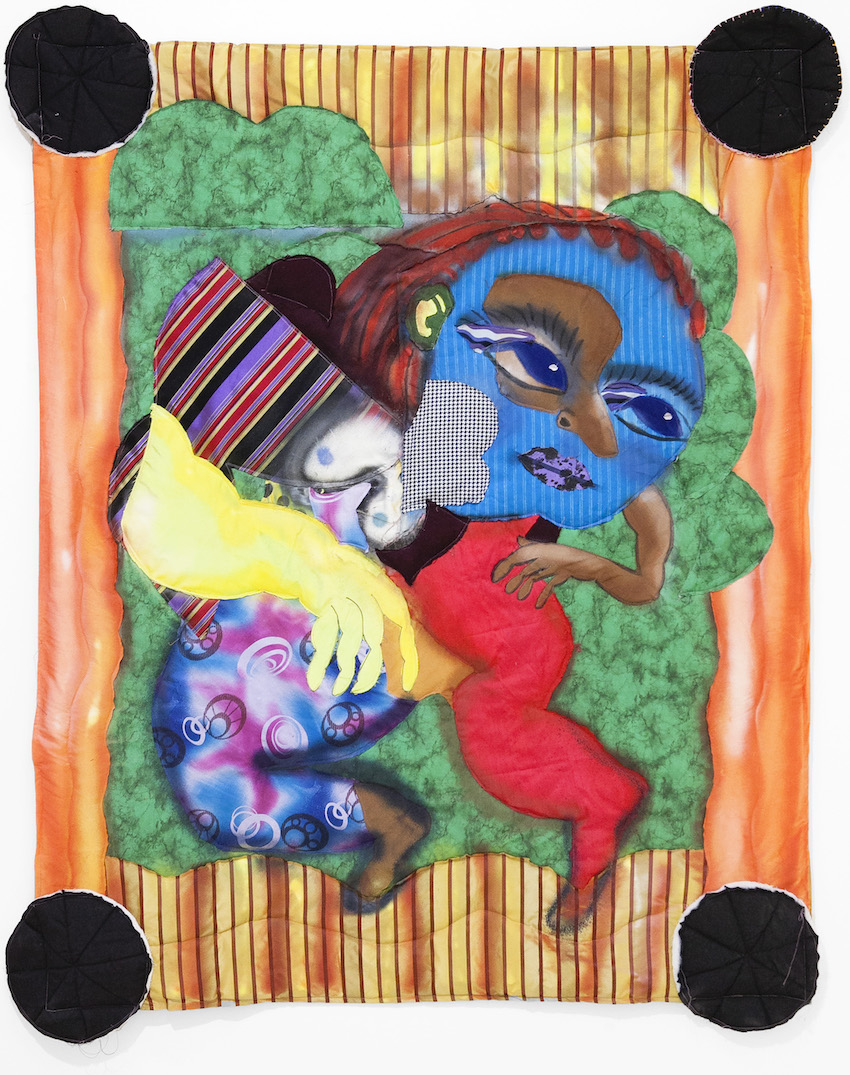 'Baby Homer'
Fabric, thread, batting and acrylic paint
7 x 5 x 4 inches
2020
Courtesy of Pt.2 gallery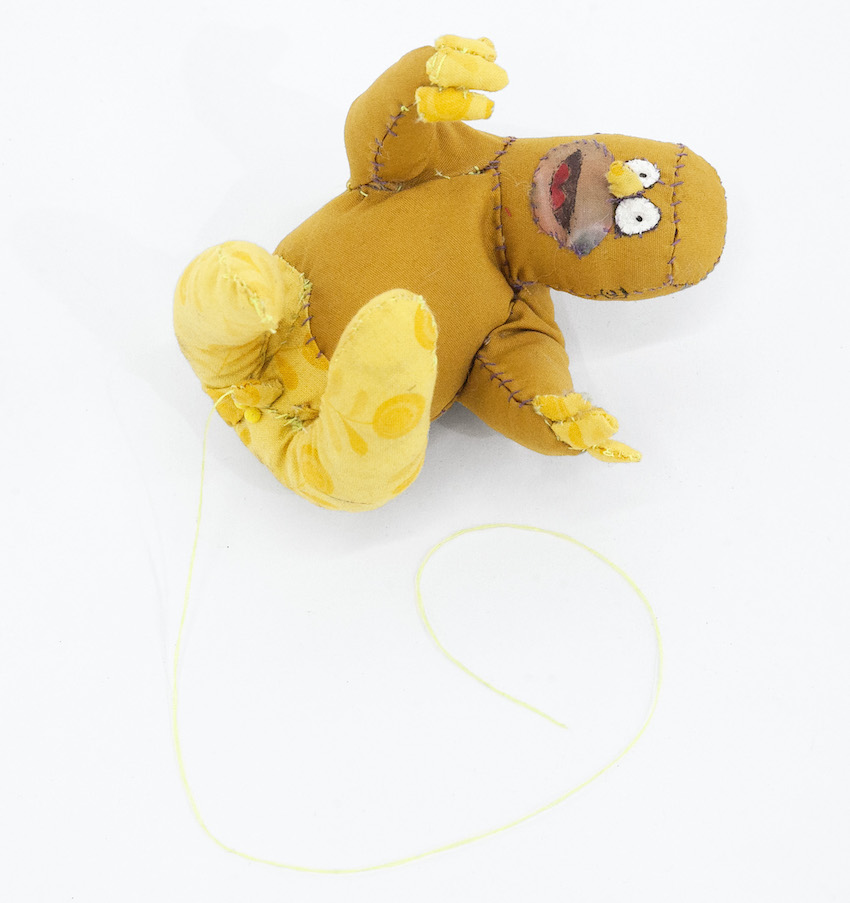 'A La Bam'
Fabric, thread, batting and acrylic paint
63 x 55 inches
2020
Courtesy of Pt.2 gallery