Image Credit: Courtesy of the artist
Episode 68 features artist and archivist Alanna Fields (b. 1990, Upper Marlboro, MD) is a lens-based mixed media artist and archivist whose work investigates and challenges representations of Black queer identity and history through the lens of photography. Fields' work has been featured in exhibitions including Felix Art Fair, LA, UNTITLED Art Fair, Miami, MoCADA, and Pratt Institute. Fields is a Gordon Parks Foundation Scholar, 2020 Light Work AIR and Baxter St. CCNY Workspace AIR. She received her MFA in Photography from Pratt Institute and has given talks at the Aperture Foundation, Stanford University, NYU Tisch School of the Arts, Parson's New School, Syracuse University, and Rutgers University. Fields lives and works in New York City and is represented by Assembly.
DON'T MISS ~ Alanna Fields in her solo exhibition debut titled 'Mirages of Dreams Past' thru June 9th, Baxter Street at Camera Club of NY.
Artist website www.alannafields.com
Baxter Street https://www.baxterst.org/alanna-fields/
Lightwork https://www.lightwork.org/archive/alanna-fields/
Aperture https://aperture.org/editorial/alanna-fields-audacious-gaze-on-the-black-queer-archive/
Lenscratch http://lenscratch.com/2020/08/photographers-on-photographers-nick-drain-in-conversation-with-alanna-fields/
Come To My Garden, (2021)
Pigment print mounted on museum board, encaustic, on panel.
40×50 inches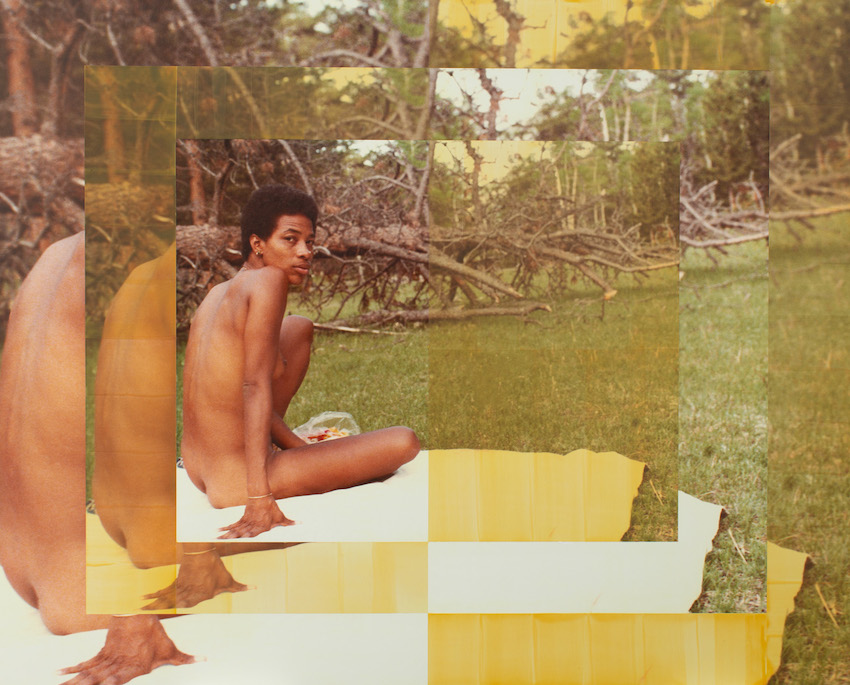 Kiss My Petals and Weave Me Through a Dream, (2021)
Pigment print mounted on museum board, encaustic, on panel.
30×30 inches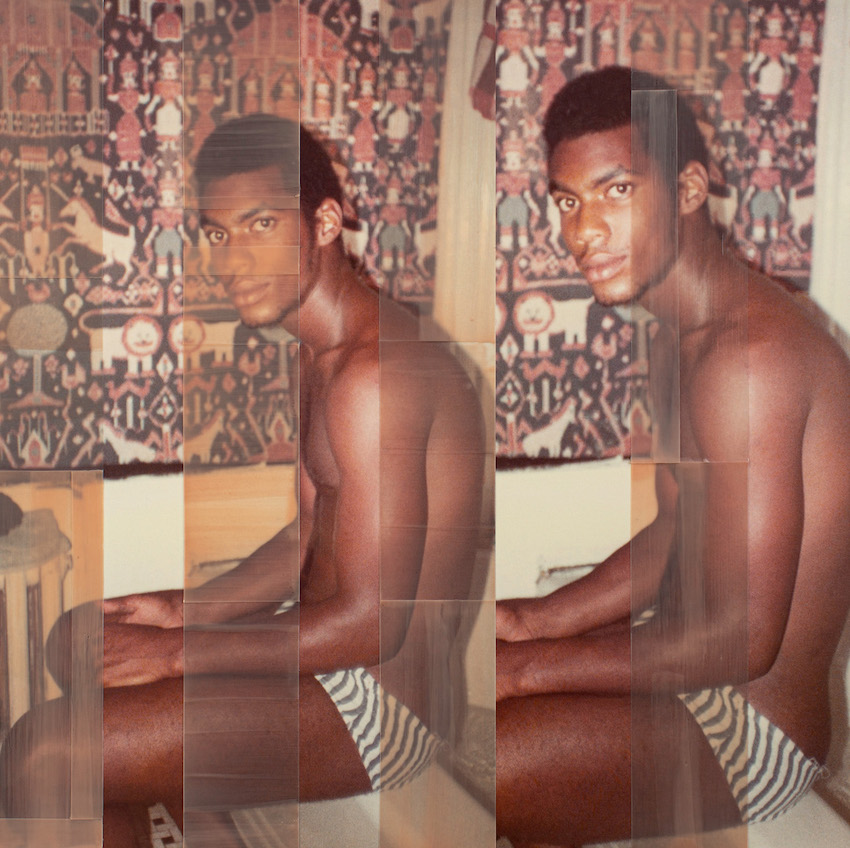 Close Your Eyes and Remember, (2021)
Pigment print mounted on museum board, encaustic, on panel.
40×50 inches