Photo credit ~ "A selfie of Mosie Romney in their studio"
Episode 67 features Mosie Romney (b. 1994, New York) They live and work in Ridgewood, Queens, New York. A Jamaican-American artist, they received their education from SUNY Purchase, obtaining a Bachelor of Science in Visual Arts in 2016. They have been an artist in residence at the Home School, Hudson in 2018 and at Pocoapoco, Oaxaca City in 2021 (upcoming). Exhibitions include Mosie Romney, Nicodim Gallery, Los Angeles (3/25-May 1st 2021, solo); Evening Lark, Y2K Group, New York (2020, solo); PAPA RAGAZZE!, Nicodim Gallery, Los Angeles (2020); Mosie Romney and Juan Guiterrez, Meredith Rosen Gallery, New York (2020); and Materia Prima, Gern en Regalia, New York (2019).
Mosie is currently in a group show at the Almine Rech gallery in Manhattan thru June 05.2021.
Artist Website ~ https://www.mosieromney.com/
Almine Rech ~ https://www.alminerech.com/
Artnews ~ https://www.artnews.com/art-news/news/breaking-art-industry-news-january-2021-week-1-1234580739/
Protochic ~ https://www.protochic.com/stories/2020/9/8/what-were-watching-amoako-boafo-in-chicago-and-mosie-romney-in-new-york
Hyperallergic ~ https://hyperallergic.com/572862/mo-romney-archiving-black-art-history/
Y2K – studio visit  https://www.y2kgroup.nyc/y2k-group-blog/2020/6/23/studio-visit-with-mosie-romney
Magic Trick 2020
Oil on Acrylic on Canvas 36×72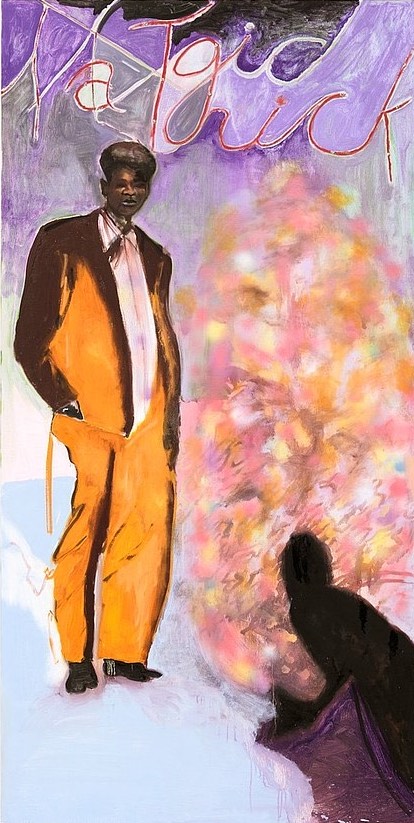 Sunshine Man 2020
Oil, found object, glitter on canvas 60×60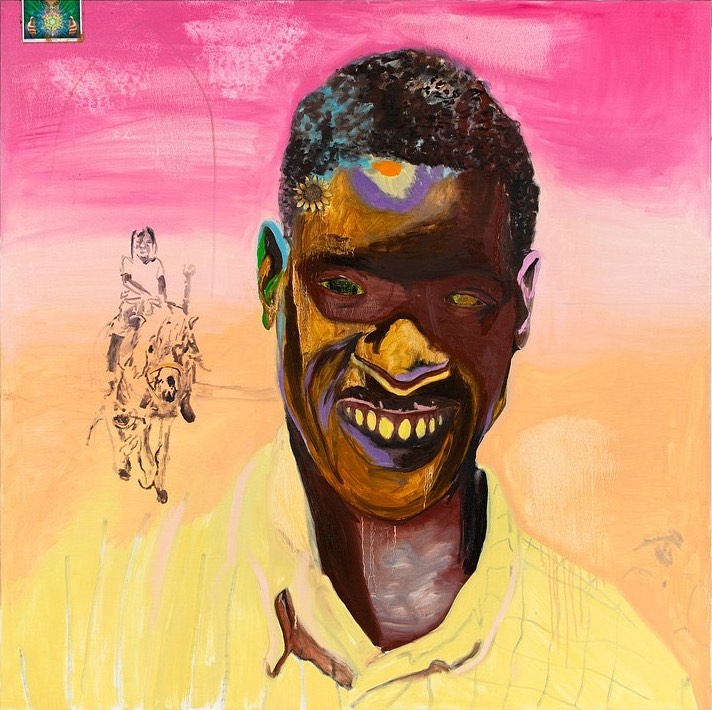 Award-Winning Wisdom 2020
Oil on canvas