Photo Credit~ Trenton Steele
Ep.169 features Alexis McGrigg, a contemporary artist who examines themes of Blackness, space, spirituality, identity, and collective consciousness. Her artwork utilizes the mediums of painting, drawing, and interdisciplinary media to explore the multiplicity of Blackness through figurative abstraction and conceptual narratives. She integrates poetry, sound, and performance in her arts practice and research.
Her artwork is included in several private collections and has been featured in exhibitions across the U.S. and internationally in New York, NY, Chicago, IL, Miami, FL, New Orleans, LA, and Oakland, CA – most recently in her solo exhibitions In The Beloved at Almine Rech Gallery, Brussels, Belgium, The Labour of Being at Almine Rech Gallery, Paris, France, and The Ether – Journey In Between at Richard Beavers Gallery, NYC; group exhibitions, SAY IT LOUD at Christie's Auction House, Salon de Peinture at Almine Rech, NY, and LIGHT at the Czong Institute for Contemporary Art (CICA) in South Korea.
Alexis earned her Bachelor of Fine Art in Painting from Mississippi State University in 2012 and a Master of Fine Art with a concentration in Painting and Transmedia from Texas Tech University in 2017.
Artist https://www.alexismcgrigg.com/
Almine Rech https://www.alminerech.com/artists/352-alexis-mcgrigg
South Arts https://www.southarts.org/grant-fellowship-recipients/alexis-mcgrigg-2023
Ohr-O'Keefe Museum of Art  https://georgeohr.org/david-houston-on-southern-fellow-recipients-in-honor-of-wim-roefs/
South  Carolina Arts Commission https://www.scartshub.com/upstate-sculpture-artist-recognized-with-south-arts-state-fellowship/
Vanity Fair https://www.vanityfair.com/london/2021/05/june-sarpong-on-the-power-of-black-art and-visual-storytelling
Mississippi Public Broadcasting http://msartshour.mpbonline.org/episodes/the-mississippi-arts-hour-alexis-mcgrigg
Artnet  https://news.artnet.com/market/say-loud-show-christies-1901685
The Art Newspaper https://www.theartnewspaper.com/news/christie-s-say-it-loud-exhibition
Culture Type https://www.culturetype.com/2020/08/04/say-it-loud-curator-destinee-ross-sutton-partnered-with-christies-to-help-emerging-artists-showcase-and-sell-their-work/
Artnet https://www.artnet.com/galleries/almine-rech-galerie/alexis-mcgrigg-in-the-beloved
Mississippi Arts Hour  https://arts.ms.gov/events/mississippi-arts-hour-alexis-mcgrigg/alexis-mcgrigg-web-arts-hour/
Widewalls  https://www.widewalls.ch/events/almine-rech-paris-alexis-mcgrigg-in-the-beloved-2023-01-19
From Earth: A Guide for the Soul 2022
Procion dye on canvas 71 x 56 in
Framed: 68.5 x 53 in
Kindred 2022
Procion dye & gold mica powder on canvas
71 x 104 in
Framed: 68.5 x 102 in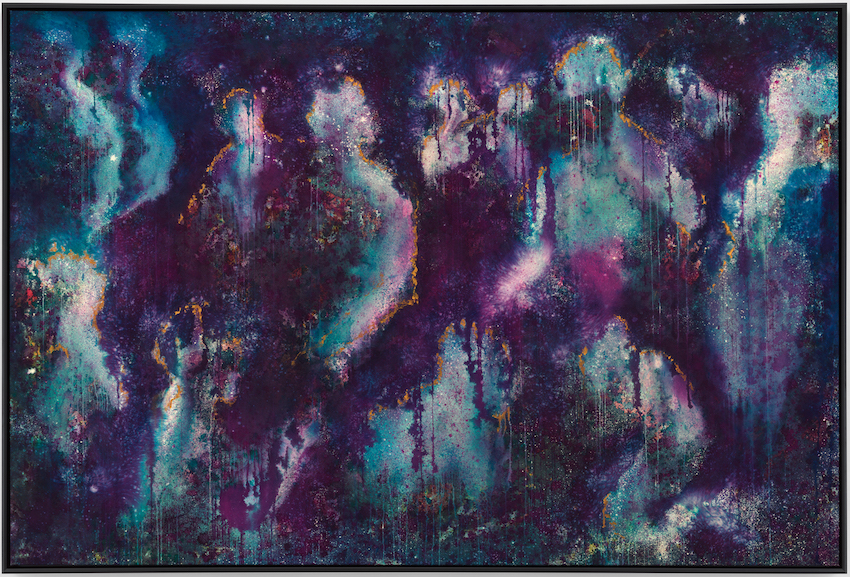 Sleepers (Anunnaki) 2022
Procion dye on canvas 59 x 44 in
Framed: 57 x 42 in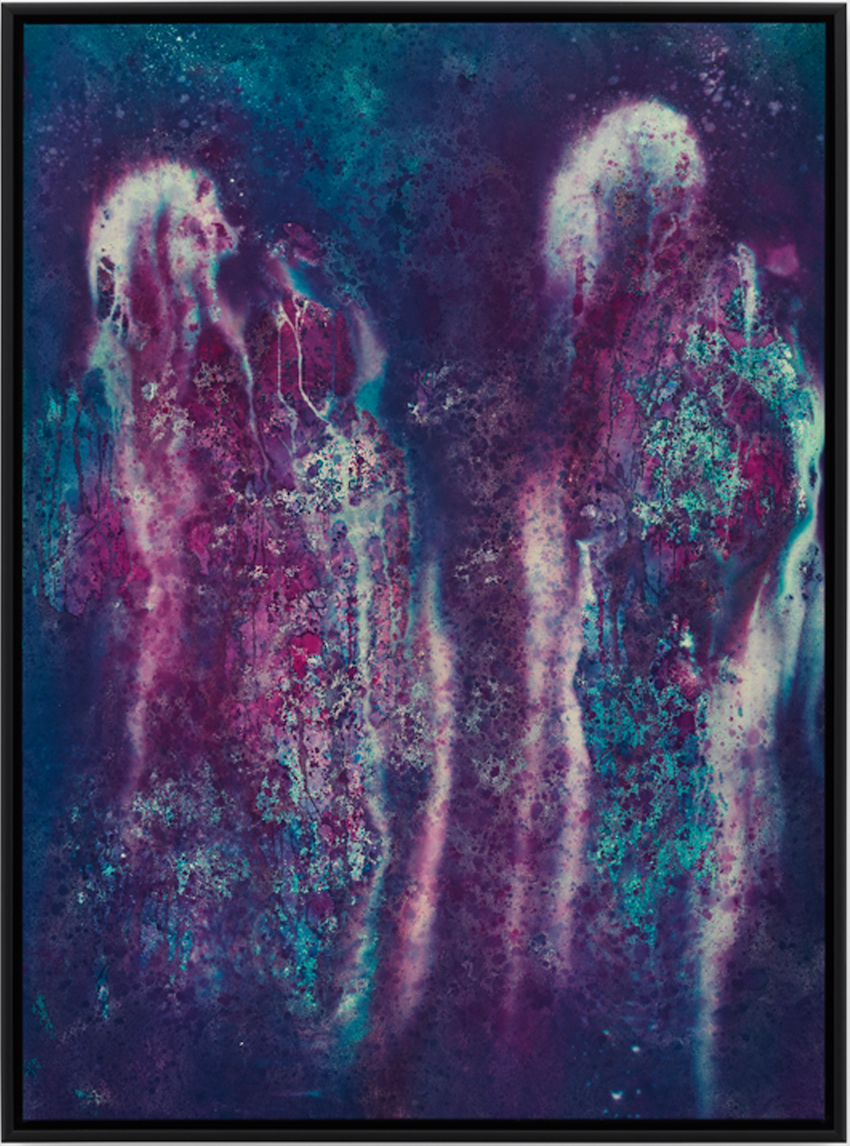 The Waiting Room 2022
Procion dye & acrylic on canvas
71 x 162 in
Framed: 68 x 158 in