Photographed by Andile Buka. Courtesy of Mariane Ibrahim
Ep.167 features Ayana V. Jackson, (b. 1977 in East Orange, New Jersey; lives and works between Brooklyn, NY and Johannesburg, South Africa) she uses archival impulses to assess the impact of the colonial gaze on the history of photography.  By using her  lens  to deconstruct 19th and early 20th century portraiture, Jackson questions photography's authenticity and role in perpetuating socially relevant and stratified identities.
Jackson's practice maps the ethical considerations and relationships between the photographer, subject, and viewer, in turn exploring themes around race, gender and reproduction. Her work examines myths of the Black diaspora and re-stages colonial archival images as a  means  to liberate the Black body.  The various titles of her series nod to the stories she is reimagining. Jackson often casts herself in the role of historical figures to guide their narrative and directly access the impact of photography and its relationship to the human body.
Jackson's work is collected by major local and international institutions including The Studio Museum in Harlem (New York, New York), The Newark Museum (Newark, New Jersey), J. P. Morgan Chase Art Collection (New York, New York), Princeton University Art Museum (Princeton, New Jersey), The National Gallery of Victoria (Melbourne, Australia), The Museum of Contemporary Photography (Chicago, Illinois) and the Bill and Melinda Gates Foundation (Seattle, Washington). Jackson was a 2014 New York Foundation for the Arts Fellow for Photography and the recipient of the 2018 Smithsonian Fellowship.
In 2022, Jackson founded Still Art, an artist residency program focused on emerging Southern African contemporary artists of all disciplines in Johannesburg. In April 2023, Jackson opened her first major institutional exhibition at the National Museum of African Art – Smithsonian Institution.
Artist https://www.ayanavjackson.com/
Mariane Ibrahim Gallery https://marianeibrahim.com/artists/27-ayana-v.-jackson/works/
Smithsonian https://www.si.edu/newsdesk/releases/deep-wake-drexciya-ayana-v-jackson-opens-april-29-national-museum-african-art
Smithsonian Magazine https://www.smithsonianmag.com/smithsonian-institution/meet-the-inhabitants-of-the-mythic-world-of-drexciya-180982287/
Washington Post https://www.washingtonpost.com/arts-entertainment/2023/05/17/national-museum-of-african-art-from-the-deep/
Andy Warhol Foundation https://warholfoundation.org/grants/archive/from-the-deep-in-the-wake-of-drexciya-with-anyana-v-jackson/
Art News Africa https://artnewsafrica.com/from-the-deep-ayana-v-jacksons-immersive-aquatopia-exhibition-honors-survivors-and-envisions-a-resilient-future/
The Guardian https://www.theguardian.com/artanddesign/2023/may/09/from-the-deep-drexciva-smithsonian-washington
Bomb Magazine https://bombmagazine.org/articles/a-conversation-between-ayana-v-jackson-and-brad-fox/
The Art Newspaper https://www.theartnewspaper.com/2023/05/09/smithsonian-national-museum-african-art-ngaire-blankenberg-resigned
Elephant https://elephant.art/double-encounter-john-akomfrah-and-ayana-v-jackson-interview-each-other-10082022/
Ocula https://ocula.com/magazine/art-news/fnb-art-joburg-partners-with-smithsonian/
Katherine E. Nash Gallery
https://cla.umn.edu/art/news-events/news/picture-gallery-soul
Aspire https://www.aspireart.net/auction/lot/76-ayana-vellissia-jackson-united-states-of-america-1977-/?lot=11964&sd=1
Montclair Art Museum https://www.montclairartmuseum.org/Charting-Path
Georgetowner https://georgetowner.com/articles/2023/05/18/from-the-deep-afrofuturistic-aquatopia-at-national-museum-of-african-art/
DJ Mag https://djmag.com/news/drexciya-inspired-immersive-exhibition-deep-opens-washington-dc
NGV https://www.ngv.vic.gov.au/ayana-v-jackson-intimate-justice-in-the-stolen-moment/
Resident Advisor https://ra.co/news/79053
Cascading Celestial Giants I, 2019
Archival pigment print on German etching paper
73 5_8 x 59 1_8
Courtesy of the Artist and Mariane Ibrahim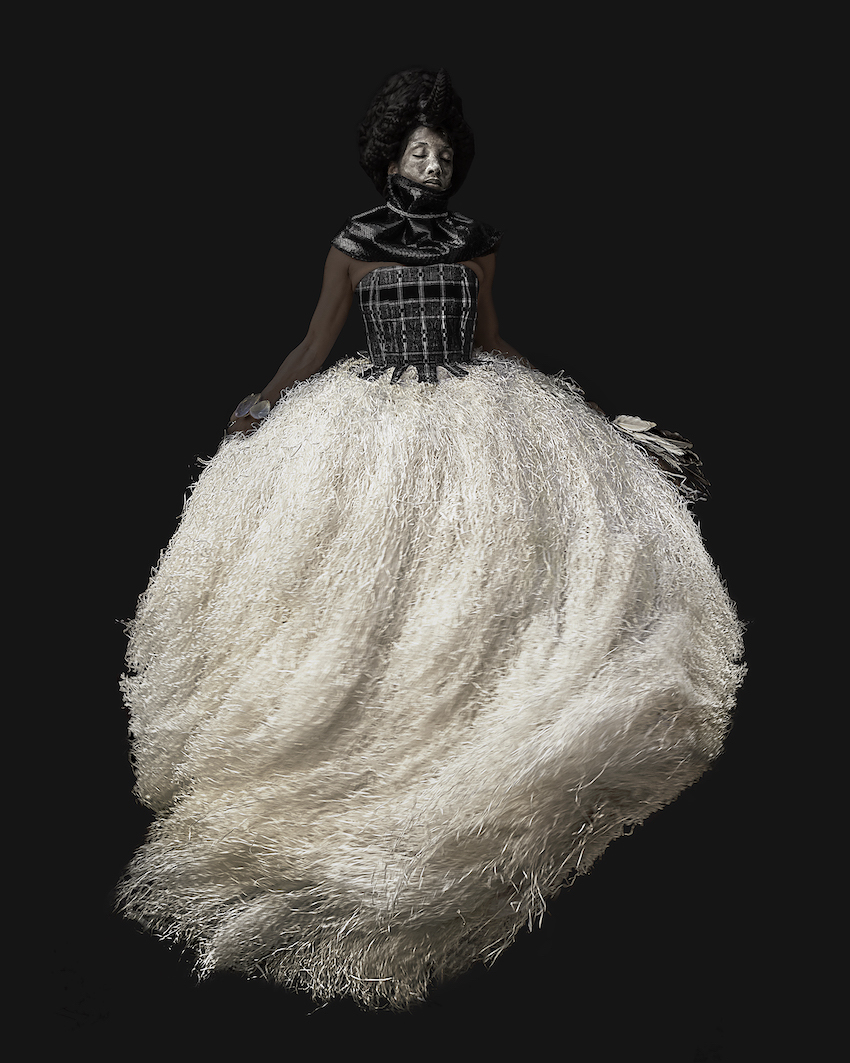 Aina, 2016
Archival pigment print on german etching paper
51 1_8 x 29 7_8in
Courtesy of the Artist and Mariane Ibrahim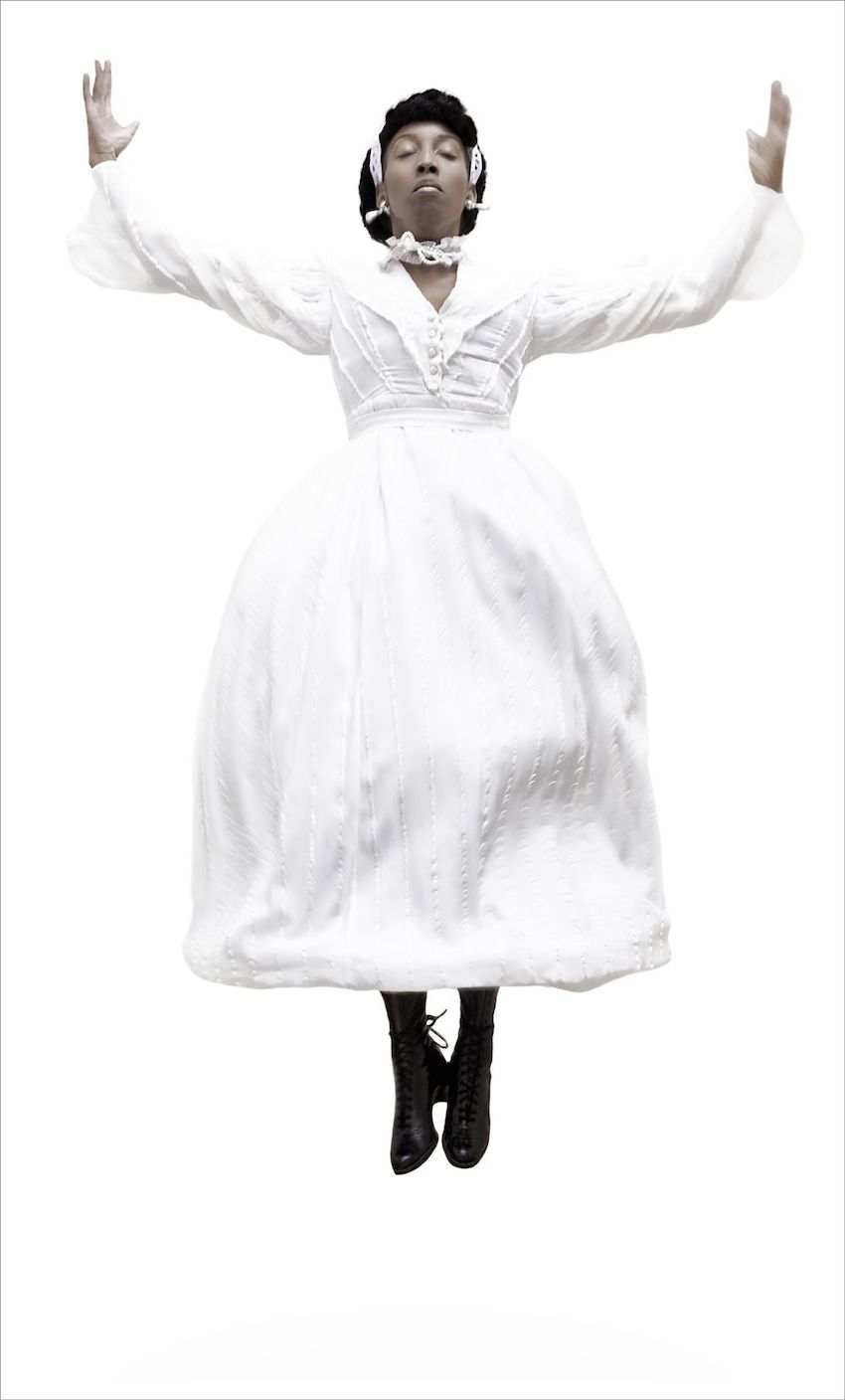 Judgement of Paris, 2018
Archival pigment print on German etching paper
50x60in
Courtesy of the Artist and Mariane Ibrahim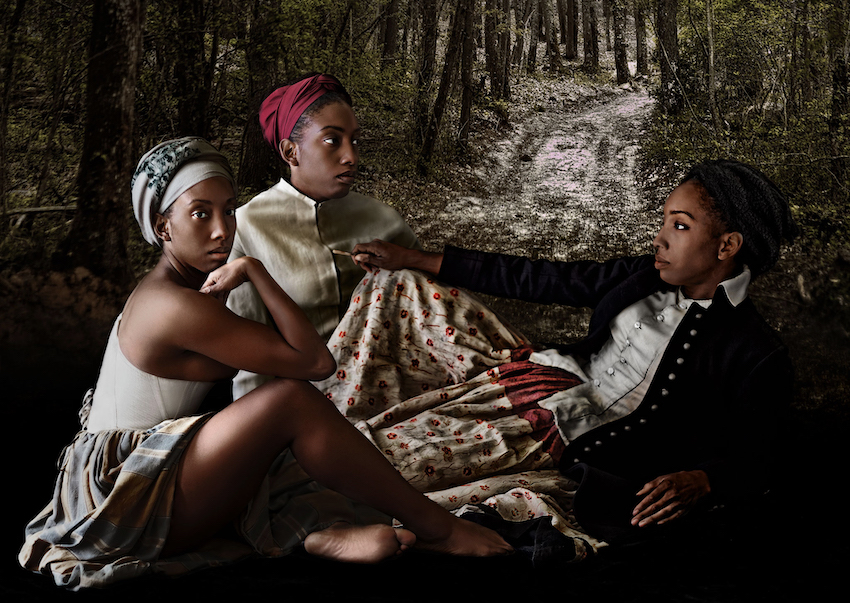 Consider the Sky and the Sea, 2019
Archival pigment print on German etching paper
42 7_8 x 46 7_8 in
Courtesy of the Artist and Mariane Ibrahim