Headshot photo credit: Anthony Artis
Ep. 154 features Eto Otitigbe. He recovers buried narratives and gives form to the unseen. He is a polymedia artist whose interdisciplinary practice includes sculpture, performance, installation, and public art. His public art intersects history, community, and biophilic design by using parametric modeling and generative design to transform historical and cultural references into biomorphic forms.
Otitigbe's public works include temporary installations in Socrates Sculpture Park (Queens, NY) and Randall's Island Park (New York, NY). His current public commissions include: Peaceful Journey ~ "Computational design by Michael Dicarlo" (Mt. Vernon, NY, 2022); Cascode (Philadelphia, PA); Emanativ (Harlem, NY); Invasive Species (Philadelphia, PA). He was a member of the Design Team for the Memorial to Enslaved Laborers at UVA (Charlottesville, VA) where he contributed to the creative expression on the memorial's exterior surface.
Otitigbe's work has been in solo and group exhibitions that include 2013 Bronx Calling: The Second AIM Biennial, organized by the Bronx Museum and Wave Hill; Abandoned Orchestra, Sound Sculpture installation and performance with Zane Rodulfo, Guggenheim Museum, New York, NY; The Golden Hour, Oakland Cemetery, Atlanta, GA, curated by Oshun D. Layne; and Bronx: Africa, Longwood Gallery, Bronx, NY, curated by Atim Oton and Leronn P. Brooks.
Otitigbe's fellowships and awards include the CEC Artslink Project Award for travel and cultural projects in Egypt and the Smithsonian Artist Research Fellowship at the National Museum of African Art where he explored the intersection of Urhobo language and historical objects. His curatorial projects include directing the es ORO Gallery in Jersey City, NJ (2007-09) and co-curating, alongside Amanda Kerdahi, the Topophilia Exhibition in Nees, Denmark (2017) as part of the ET4U Meetings Festival in Denmark. He is the founder of eo Studio, which received the Creative Capital Grant in 2023 for the project Tankugbe Incubation Lab.
He is an Assistant Professor of Sculpture in the Art Department at Brooklyn College. He received a B.S. in Mechanical Engineering from MIT, an M.S. in Product Design from Stanford University (M.S.) and an MFA in Creative Practice from the University of Plymouth.
Artist https://www.etootitigbe.com/
Cascode https://www.dashboard.us/cascode
Transart Institute https://www.transartinstitute.org/people/eto-otitigbe
Brooklyn Botanic Garden https://www.bbg.org/feature/birdhouses/eto_otitigbe
Surface Magazine https://www.surfacemag.com/articles/eto-otitigbe-morton-fine-art-materiel-remains/
Morton Fine art  https://www.mortonfineart.com/artist/eto-otitigbe
Creative Capital https://creative-capital.org/artists/eo-studio-tankugbe-incubation-lab/eto-otitigbe/
Brooklyn. Cuny  http://www.brooklyn.cuny.edu/web/academics/schools/mediaarts/undergraduate/art/faculty_details.php?faculty=1372
Slippage https://slippage.org/eto-otitigbe
Arts Westchester https://artswestchester.org/art-matters/artist-eto-otitigbe-wins-sculpture-commission-in-mount-vernon/
All images courtesy of artist ~ Eto Otitigbe
Cenotaph
Paper, ink, and acrylic paint mounted on wood panel
30 x 20 x 1 in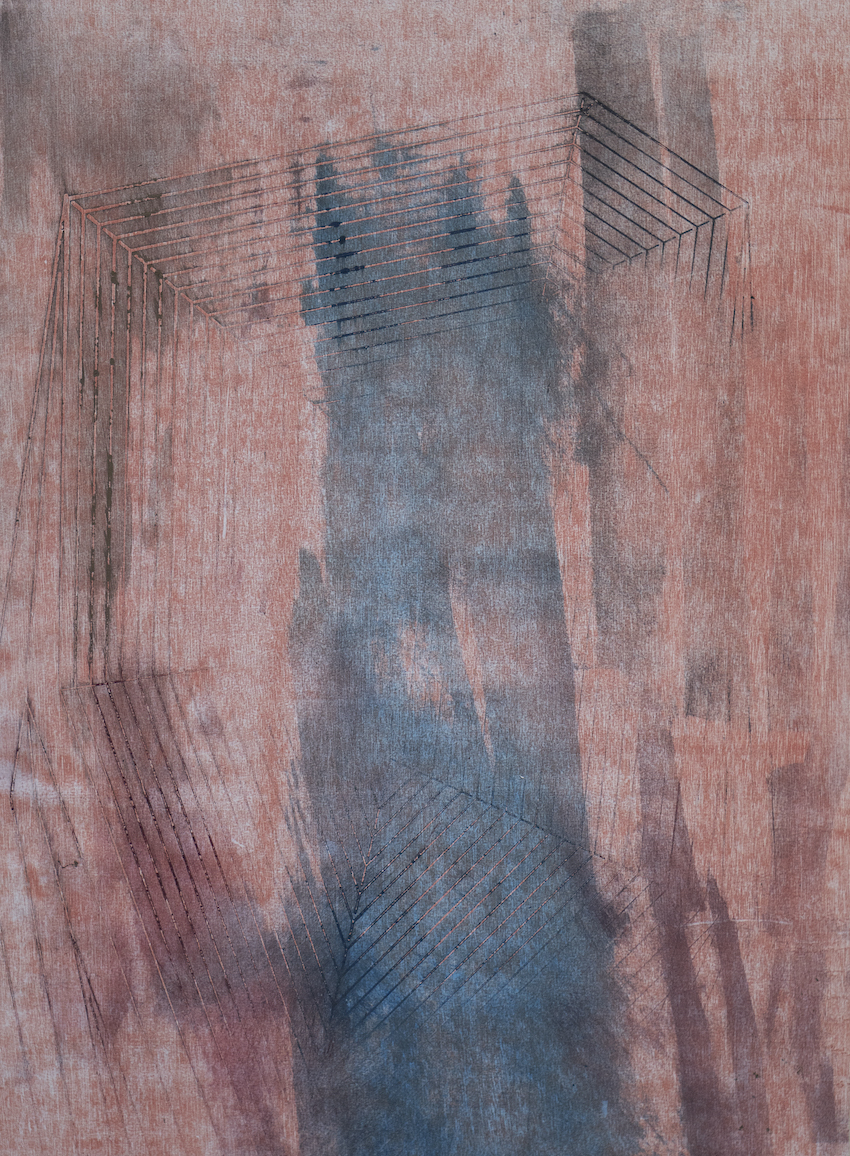 Shadows
Aluminum plate with acrylic paint mounted on wood panel
36 x 27 x 0.88 in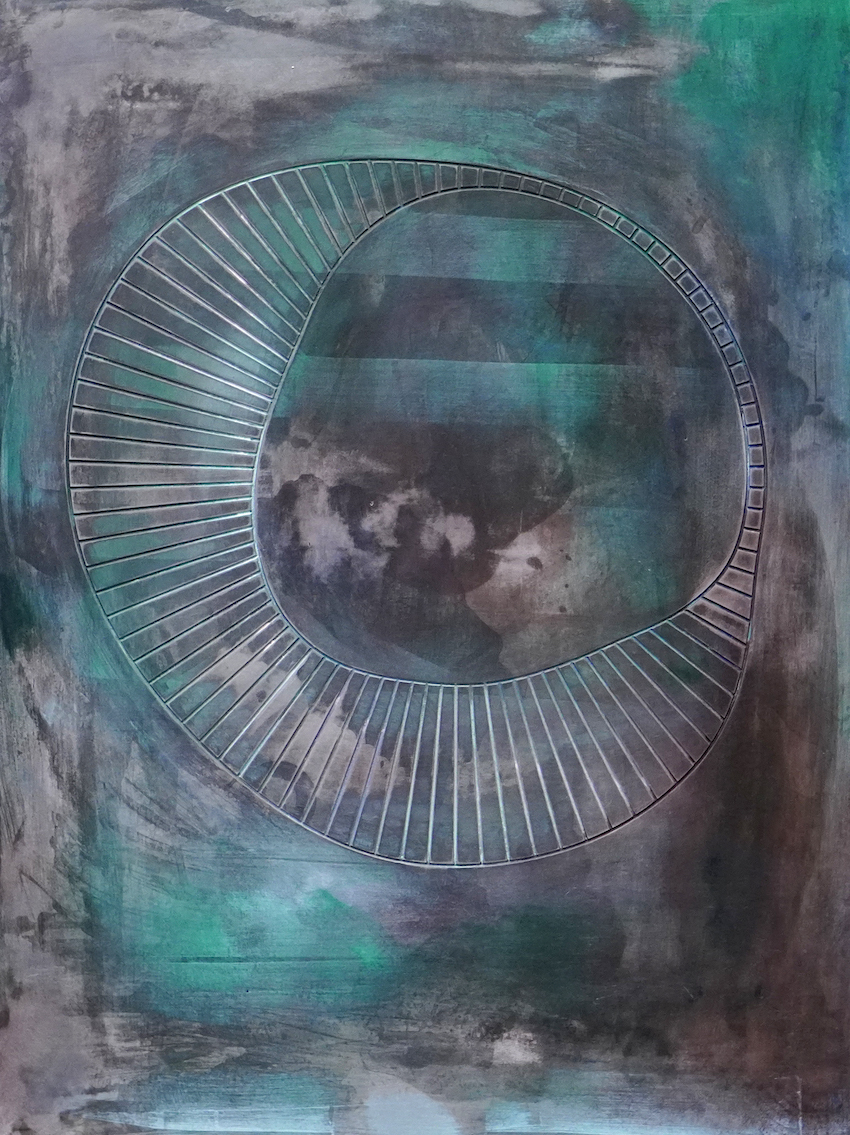 Blueprint for Passing Point
Dye on Aluminum Plate
16 x 20 Inches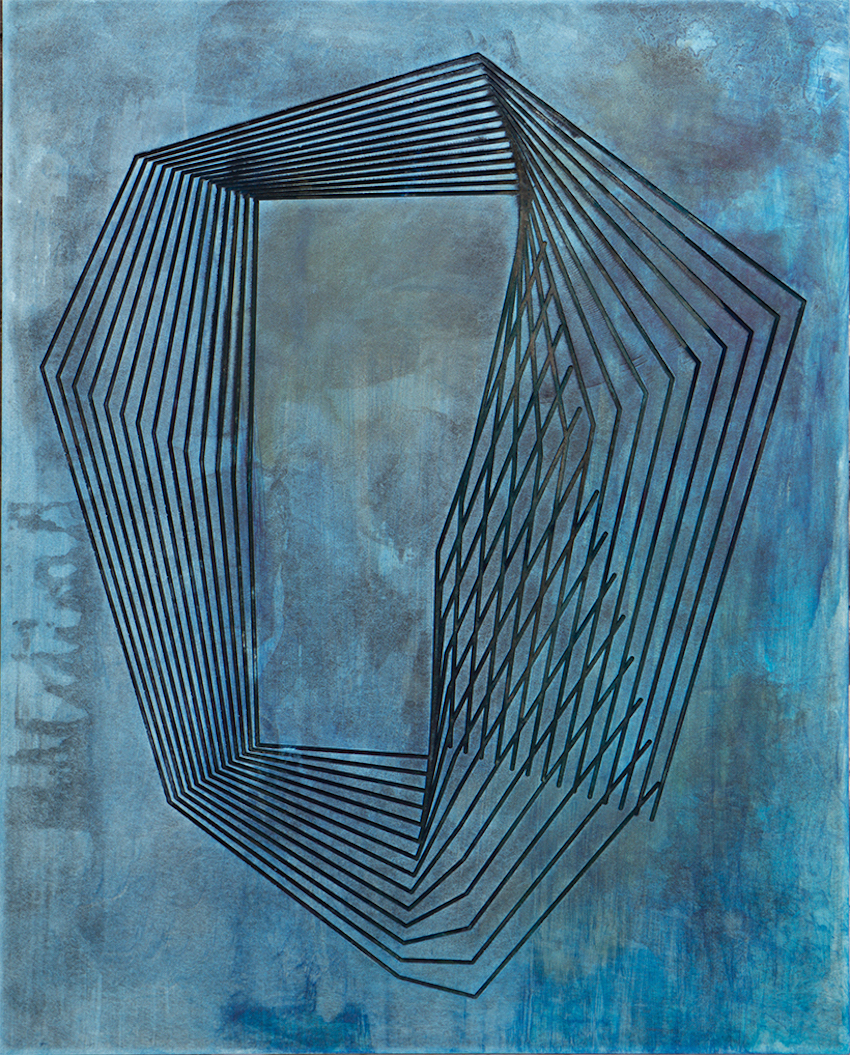 'Peaceful Journey'
Computational design by Michael Dicarlo
Location: 42 Broad St West . Mt. Vernon, NY
Fantastico marble, Stainless Steel, CORTEN steel
10 x 10 x 18 ft.