Photo credit: Katharina Balgavy
Ep. 118 features Alteronce Gumby. He is an artist and local of New York City. His artistic practice includes painting, ceramics, installation and performance. His work has been exhibited at galleries such as Hauser & Wirth, Gladstone Gallery and Camden Arts Centre. His work will be shown in an upcoming solo exhibition with Nicola Vassell gallery titled, The Color of Everything, in September 2022. In his recent exhibition Cross Colours at Bode Projects in Berlin, the power of complementary colors is presented in works that reference color exercises in Joseph Albert's Interaction of Colour. Through Gumby's fluorescent and chromatic spectrum of iridescent color, the artist engages the viewer and expands the notions through which we perceive form and color, the subjectivity of identity and the materiality of earth and cosmic space.
Gumby graduated from the Yale School of Art with an MFA in Painting and Printmaking in 2016. He has won notable awards, such as the Austrian American Foundation / Seebacher Prize for Fine Arts and the Robert Reed Memorial Scholarship. Gumby has also participated in numerous international artist residencies, such as the Rauschenberg Residency (2019), London Summer Intensive (2016), Summer Academy in Salzburg, Austria (2015), 6Base (2016) and was the 2016 recipient of the Harriet Hale Woolley Scholarship at the Fondation des Étas-Unis in Paris. His work has been featured in publications such as ARTnews, Artnet, Artsy, BOMB, Brooklyn Rail, Cultured, DAZED, Freize, Surface & Vogue. Gumby has also curated exhibitions, such as his most recent and ongoing exhibition, Summer of Possibilities with Bode Projects in Berlin, To Dream Avante-Garde at Hammond Harkins Galleries and A Muffled Sound Under Water at Latchkey Gallery. Gumby published his first monograph, Color Is A Beautiful Thing, with Charles Moffett & False Flag in 2021, outlining six years of his painting practice from 2014- 2020.
Alteronce Gumby solo exhibition titled 'The Color of Everything' opens September 8, 2022 thru October 22nd at the Nicola Vassell Gallery in NY.
Artist Alteronce Gumby
Nicola Vassel Gallery https://www.nicolavassell.com/
Surface Alteronce Gumby's Cosmic Meditations on Color, History, and Lightness – SURFACE (surfacemag.com)
Artsy Alteronce Gumby's Otherworldly Abstractions Reenvision the Color Black | Artsy
Brooklyn Rail Alteronce Gumby with Carrie Moyer – The Brooklyn Rail
Dazed Alteronce Gumby's cosmic landscapes challenge the meaning of colour | Dazed (dazeddigital.com)
Frieze Alteronce Gumby on His Cosmic Abstractions | Frieze
Vogue The Atomic, Cosmic Art of Alteronce Gumby | Vogue
Cultured Magazine Painter Alteronce Gumby Sees Color Differently (culturedmag.com)
Artnet Studio Visit: Artist Alteronce Gumby on His Weekly MoMA Visits, and Why Seeing Great Art is Like a Reading a Book (artnet.com)
Everything, Everywhere & More (2022)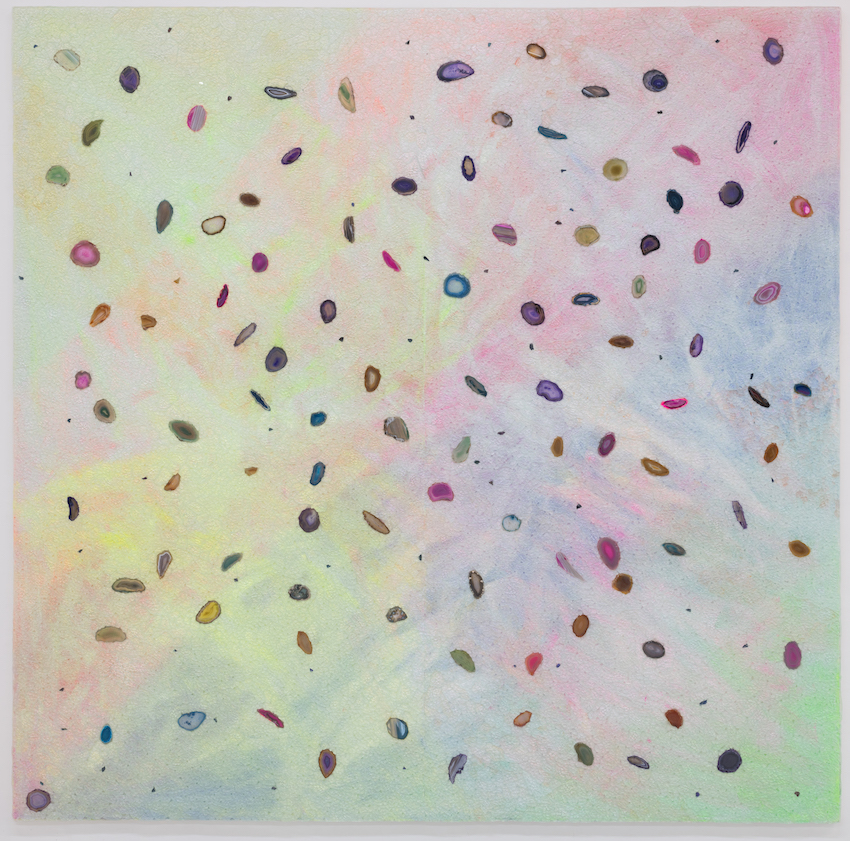 You're Looking At What You Think You're Looking At (2022)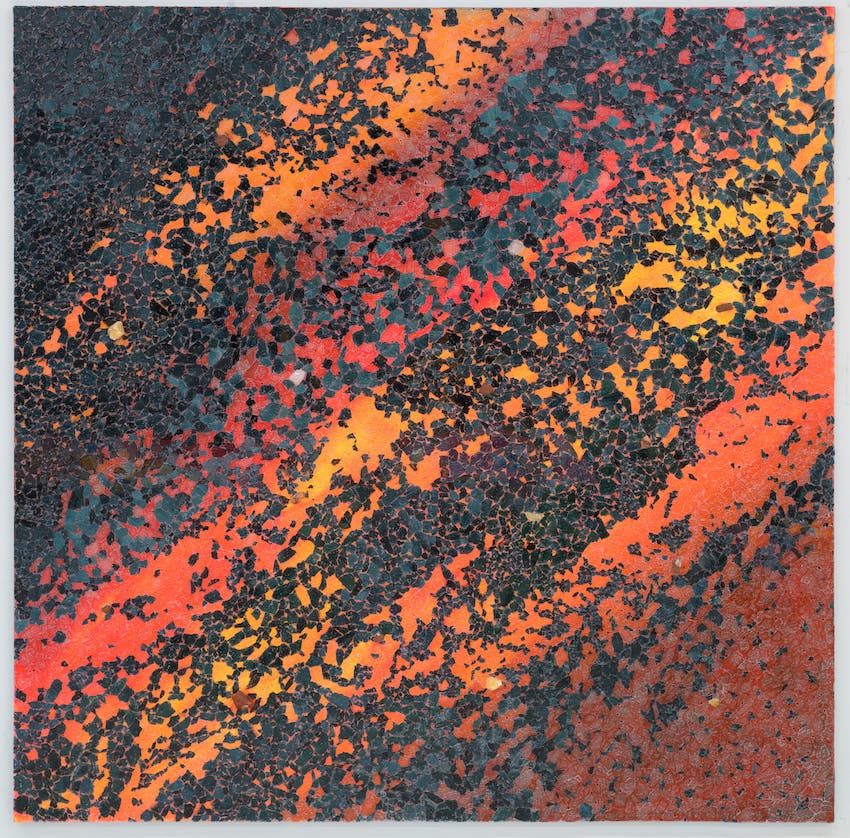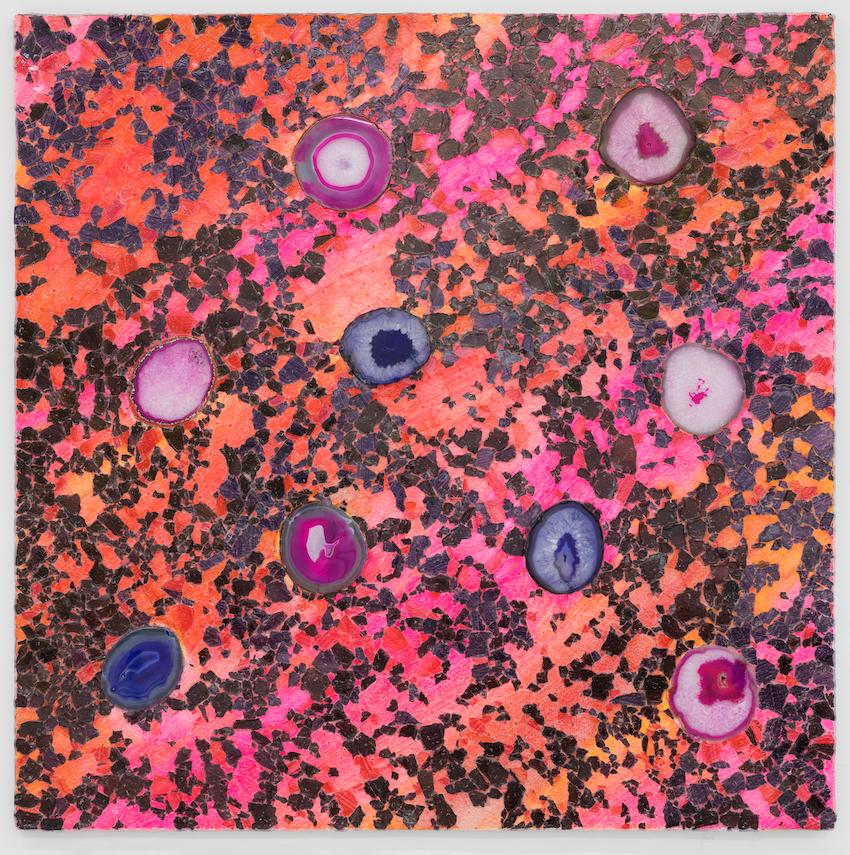 As Black as a Rainbow (2022)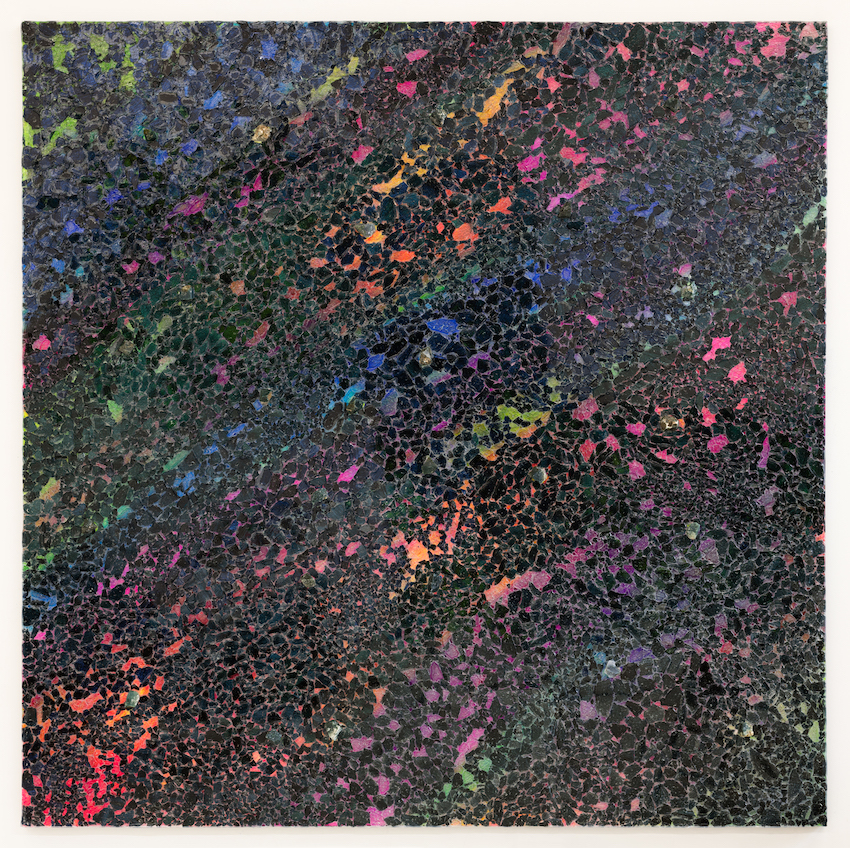 Water, Stone, and Liquid Thoughts (2022)