Headshot Photo credit Nicholas Calcott
Episode 85 features Pat Phillips. He was born in Lakenheath, England in 1987. His work was featured in the 2019 Whitney Biennial at the Whitney Museum of American Art in New York. Past solo exhibitions include ROOTS (Antenna Gallery, New Orleans), Told You Not to Bring That Ball (Masur Museum of Art, Monroe), SubSuperior (Catinca Tabacaru Gallery, New York) and Summer Madness (M+B, Los Angeles). In 2017, he received a Joan Mitchell Painters & Sculptors Grant. Phillips has also participated in residencies at the Vermont Studio Center and Skowhegan School of Painting & Sculpture. His work can be found in the collections of the Whitney Museum of American Art, New York, NY; Albright-Knox Art Gallery, Buffalo, NY; Block Museum of Art, Evanston, IL; and New Orleans Museum of Art, New Orleans, LA, among others.
Phillips' paintings combine personal and historical imagery into surreal juxtapositions, drawing on his experience living in America to meditate on complex questions of race, class, labor and a militarized culture. Phillips, who grew up primarily in a small town in Louisiana, found his way to art through painting and photographing boxcars. He embraces this entry point, creating paintings that discuss the Americana subculture, as well as the current social and political threads running through American culture. His works often contain references to confederate flags, fences, and guns—all objects that suggest the violent underpinnings of this country and its institutions.
He currently has a solo exhibition titled 'Consumer Reports' at the Jeffrey Deitch gallery, Wooster Street in NYC, November 13th – January 8th, 2022.
Artist ~ http://www.patphillipsart.com/paintings-2021
Jeffrey Deitch ~ https://deitch.com/new-york/exhibitions/pat-phillips-consumer-reports
M+B ~ https://www.mbart.com/exhibitions/194/
Juxtapoz ~ https://www.juxtapoz.com/news/painting/pat-phillips-intricate-layered-works-on-paper-m-b-gallery-los-angeles/
Joan Mitchell Foundation  ~ https://www.joanmitchellfoundation.org/pat-phillips
Art of Choice ~ https://www.artofchoice.co/pat-phillips-calls-on-his-own-history-to-spotlight-systemic-inequities/
Hyperallergic ~ https://hyperallergic.com/488557/subsuperior-pat-phillips-catinca-tabacaru-gallery/
Am I My Brothers Keeper…Nigga Get The Fuck Out My!!!…
76″ x 85″
acrylic, graphite, collage, airbrush, aerosol paint on canvas 2021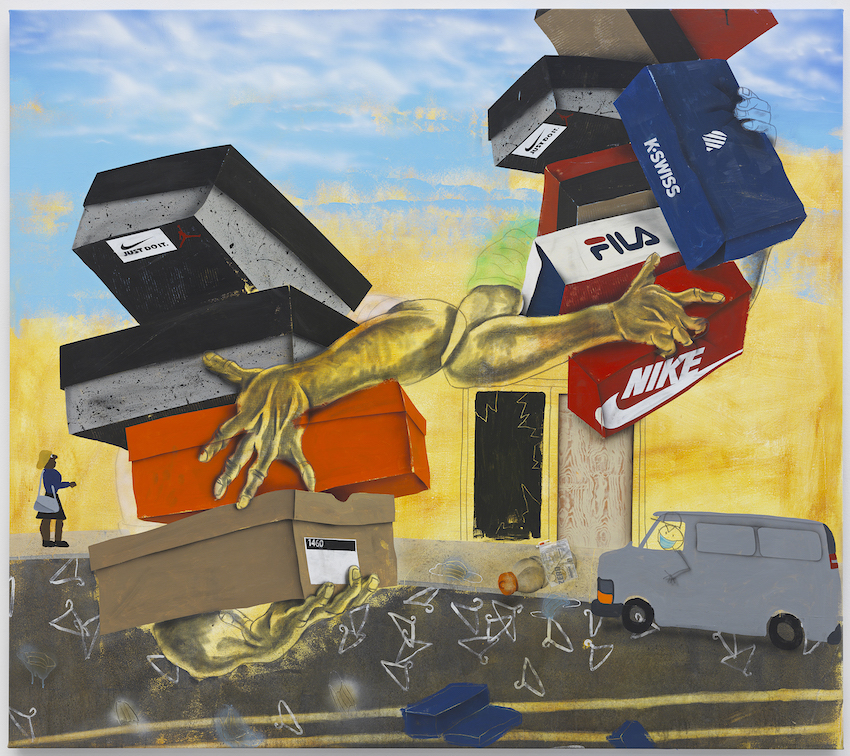 Bait Truck
75″ x 85″
acrylic, pencil, reflective tape, airbrush, aerosol paint on canvas 2021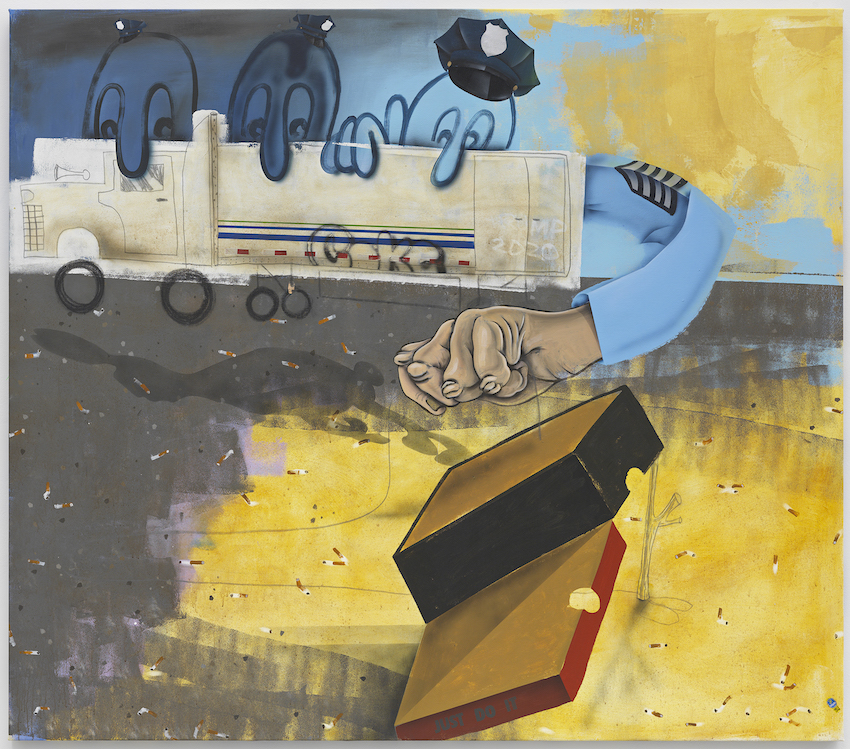 Untitled (Lassie)
57″ x 76″
acrylic, pencil, airbrush, aerosol paint on canvas 2019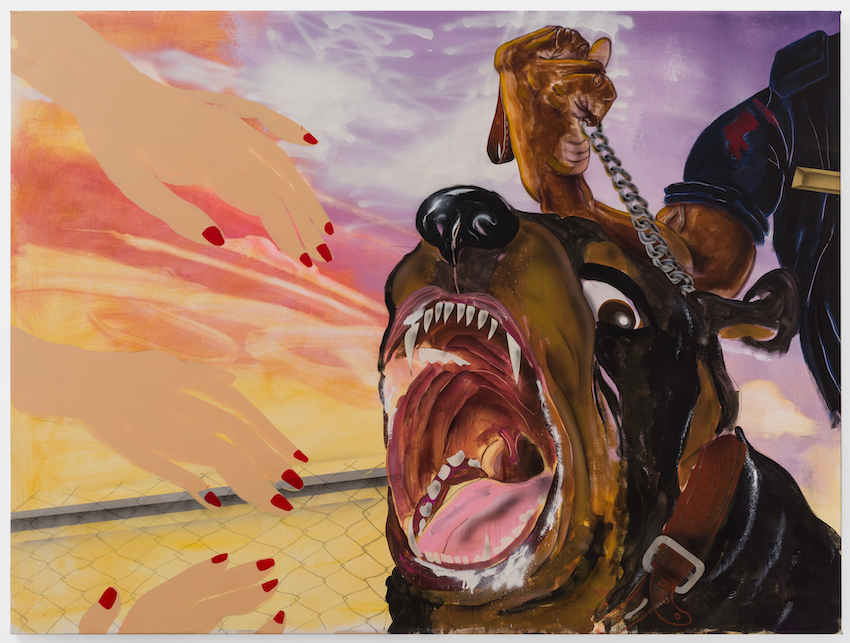 Pop The Trunk
64″ x 75.5″
acrylic, airbrush, aerosol paint on canvas 2020