Episode 64 features Chaz Guest. From his initial start in 1986, in a very creative NYC, he forged his Artistic life. He specializes in painting with a concentration on portraiture and cultural narratives. After moving to Paris in 1986 he worked as a freelance fashion illustrator for Joyce Magazine. It was while working at Joyce that he met Christian Lacroix who encouraged him to apply his illustrator skills to painting. Guest later left Joyce magazine and moved to Dax. France where he started painting.
His practice has since soared. His works are now in some of the world's most prominent art collections which include Michelle and Barack Obama's who own two: one of Supreme Court Justice Thurgood Marshall and a portrait of Obama himself. Other collectors include Stevie Wonder, Ambassador Nicole Avant and Ted Sarandos Netflix COO, Angelina Jolie, Oprah Winfrey, and Tyler Perry purchased five of his paintings.
Chaz is currently represented by Night Gallery in Los Angeles and recent collectors this year include the Bob Rennie collection, Beth Rudin DeWoody, and the Museum of Art Zuzeum in Latvia. In April Qingdao City Art Museum acquired his largest painting to date "The Tenth".
For expanded bio please visit the links below.
Artist website http://www.chazguest.com/
NPG https://www.npg.org.uk/blog/in-conversation-with-chaz-guest
Weareageist https://www.weareageist.com/profile/chaz-guest-58-painting-to-unite-humanity/
Night Gallery https://www.nightgallery.ca/exhibitions/promised-land
Wikipedia https://en.wikipedia.org/wiki/Chaz_Guest
Monarch Magazine https://www.monarchmagazine.com/article/chaz-guest-soul-immortalized/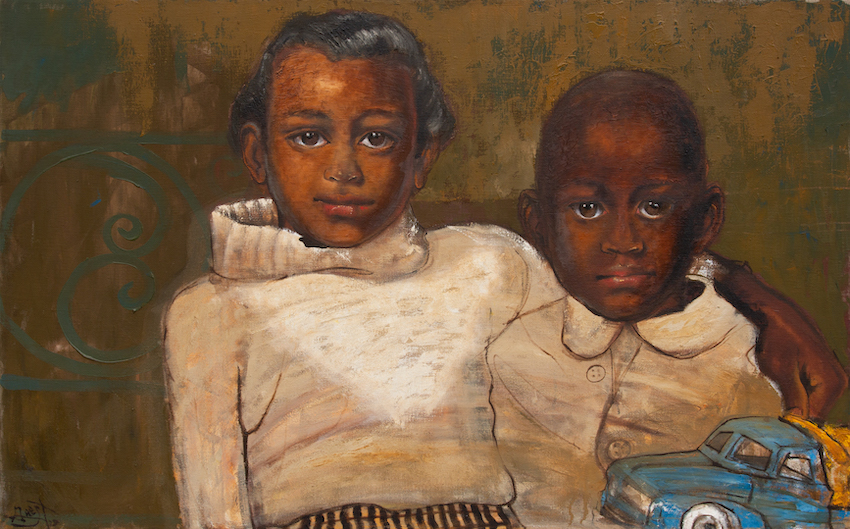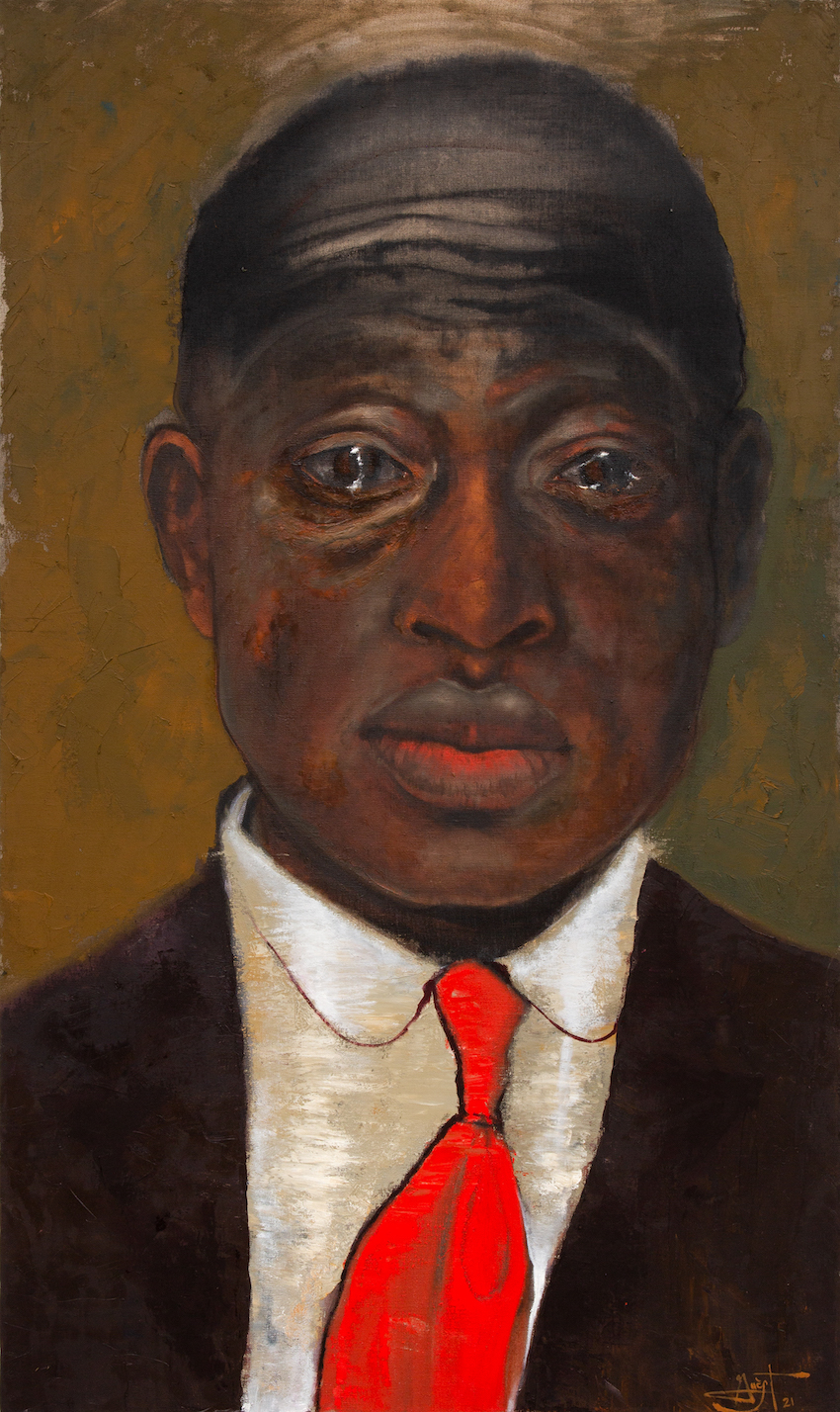 'The Student'
Private Collection – Angelina Jolie