Episode 54 features contemporary artist Ron Hicks. His works have been described as a blend of multiple disciplines ranging from impressionistic and representational to non-objective and abstract and everything in between. This idea, coupled with his intrinsically inspired brushwork, contributes to his ultimate goal – painting his truth.
Ron was born in Columbus, OH, but spent most of his childhood growing up in the modest and friendly neighborhood of Park Hill in Denver, Colorado. Encouraged by his mother who was an accomplished artist, he knew at an early age that he too, was destined to be an artist and was subsequently encouraged by his mother and teachers in his artistic endeavors.
His family later relocated back to Columbus, OH where, during high school, he was awarded several accolades and honors for various art shows and competitions. His obvious talent became noted throughout his high school career and consequently Ron was awarded a full scholarship to the Columbus College of Art and Design in Columbus, OH. He later returned to Denver, earning a degree in Advertising Design. After college, Hicks applied his degree and natural talent to working for ad agencies, magazines and as a Freelance Illustrator.
In the late 90's, Ron decided the commercial art world was not for him and gravitated back to his true passion, painting. Figurative painting, in particular. Hicks believes," You can always tell a lot about a person by paying attention to their gesture or expression". Ron's exploration into abstract dialogue, his eye for beauty and his natural talent has been the driving force behind many of his paintings.
https://www.artsy.net/artist/ron-hicks
https://www.gallery1261.com/artist/ron-hicks
"Fractured But Not Broken", 12×12 inches oil on linen on panel, 2020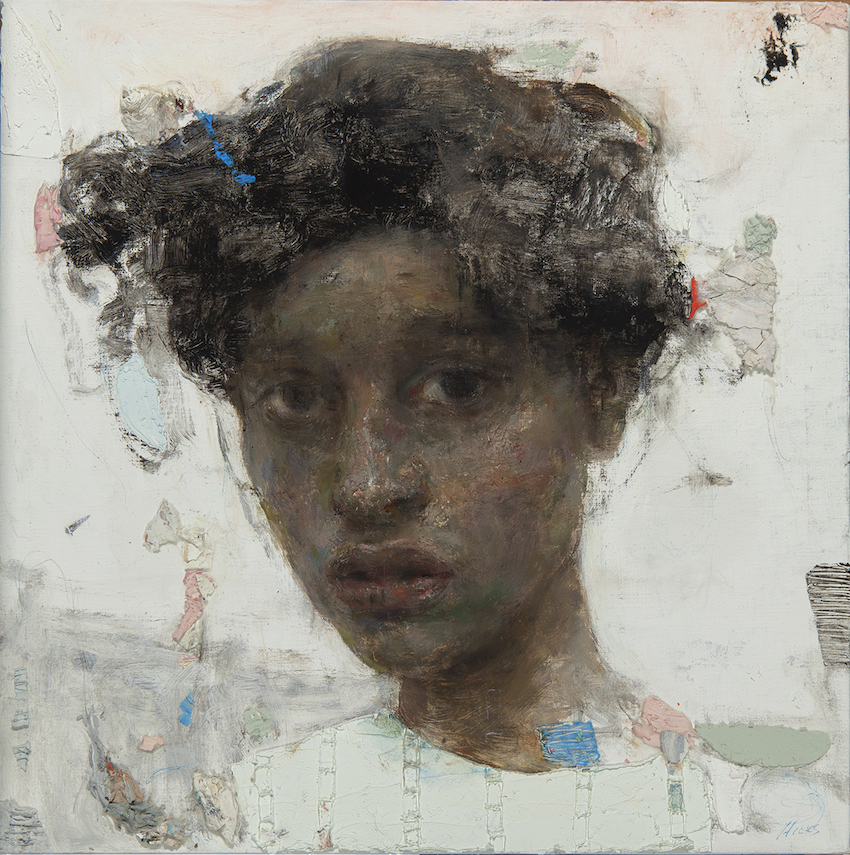 "Conscious Conscience", 52×39.25 inches, oil on panel, 2019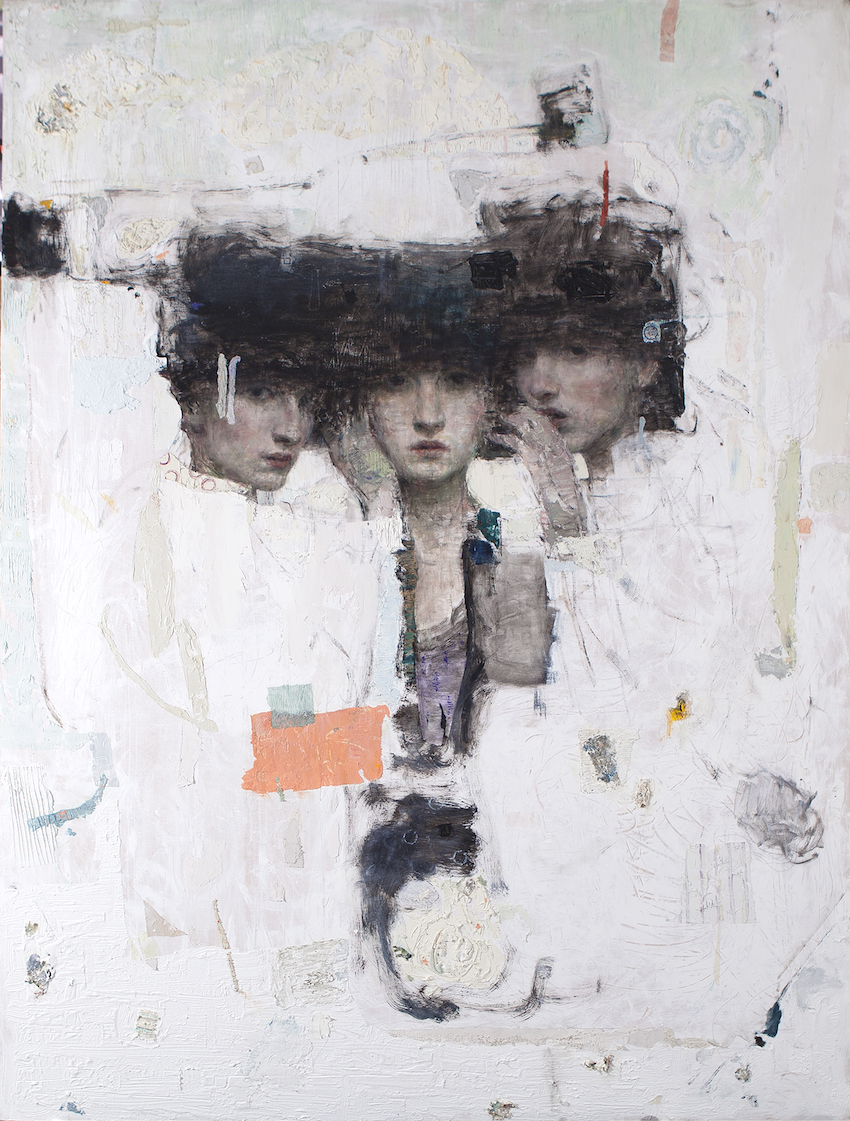 "Silent Peregrination of the Wind', 48×40 inches, oil on linen on panel, 2018