Portrait image courtesy of Georgianna Chang
Ep.173 features Austrian-born and based in Los Angeles where she relocated in 2017, Katherina Olschbaur (b. 1983) was emboldened by her move to push the boundaries in the tenuous relationship between representation and abstraction, creating the distinct viewpoint in her painting practice for which she is recognized.
She graduated from the University of Applied Arts, Vienna, Austria. Recent exhibitions include Sirens, Dangxia, Beijing (solo); Midnight Spill, Perrotin, Hong Kong (2023, solo); Somatic Markings, Kasmin, New York (2022); Prayers, Divinations, Nicodim, New York (2022, solo); Dak'Art: African Contemporary Art Biennale, Dakar (2022); Live Flesh, Nicodim, Los Angeles (2021–2022, solo); Dominique Fung and Katherina Olschbaur: My Kingdom and a Horse, Galeria Nicodim, Bucharest (2021, two-artist); Night Blessings, Union Pacific, London (2021, solo), Tortured Ecstasies, Nicodim Upstairs, Los Angeles (2020, solo); Dirty Elements, Contemporary Arts Center Gallery, UC Irvine, Irvine (2020, solo); Hollywood Babylon: A Re-inauguration of the Pleasure Dome, Jeffrey Deitch, Nicodim, AUTRE Magazine, Los Angeles (2020); The Divine Hermaphrodite, GNYP Gallery, Berlin (2019, solo); and Horses, Nicodim, Los Angeles (2018, solo). In 2021, she was selected for the second year of Kehinde Wiley's Black Rock residency in Dakar, Senegal.
Artist http://www.katherinaolschbaur.com/
Nicodim https://www.nicodimgallery.com/artists/katherina-olschbaur
Perrotin https://leaflet.perrotin.com/view/464/midnight-spill
Dangixia  https://dangxia.art
Perrotin film https://www.youtube.com/watch?v=Rjgt0n9j0cg
Bazaar https://mp.weixin.qq.com/s/A-rasX0j8q0Zuy7U3VFiIw
W Magazine https://mp.weixin.qq.com/s/MM2ak-JZTnFvuGGpU-USSA
Whitehot Magazine https://whitehotmagazine.com/articles/live-flesh-at-nicodim-gallery/5272
Repaint History https://repainthistory.com/blogs/artists/katherina-olshbaur
Blackrock Senegal https://blackrocksenegal.org/katherina-olschbaur-2/
Contemporary Art Friday https://contemporaryaf.com/katherina-olschbaur/
Blue Lady Lady, 2022
Oil on linen, 170 x 150 x 5 cm.
Image courtesy of the Artist, Nicodim Gallery, and Perrotin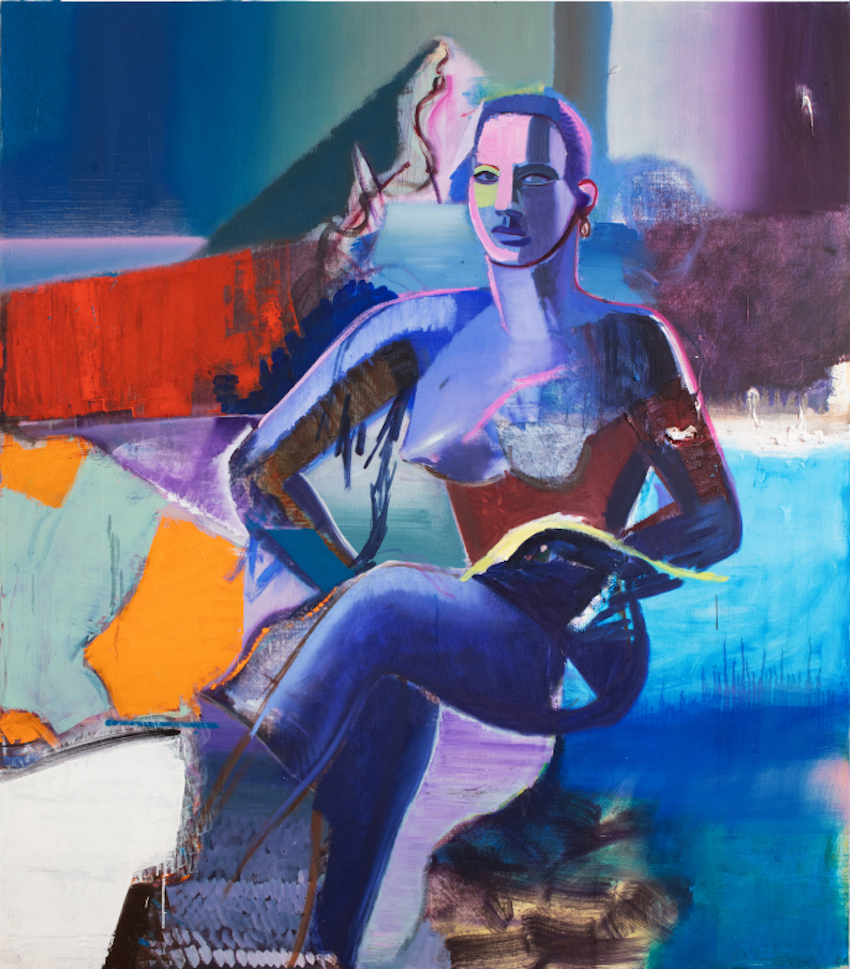 Sirens, 2023
Oil on linen, 240 x 600 x 5 cm.
Image courtesy of the Artist and Nicodim Gallery

Lamentation, 2023
Oil on linen, 210 x 200 x 5 cm.
Image courtesy of the Artist and Nicodim Gallery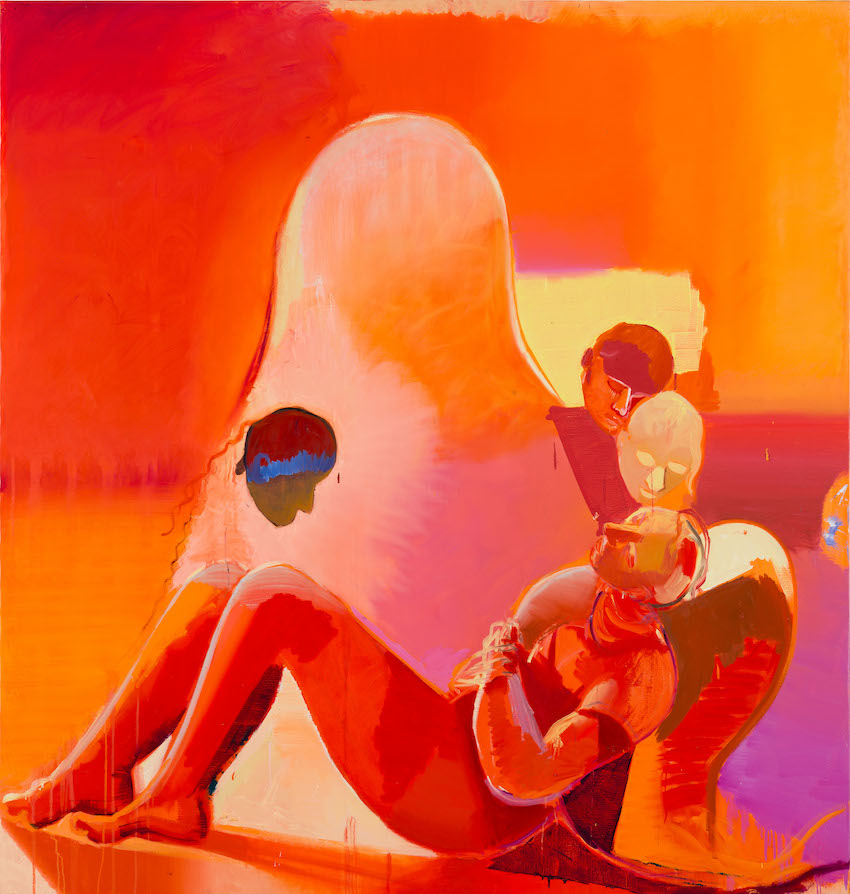 Lovers, 2021
Oil on canvas. 210 x 200 x 5 cm.
Image courtesy of the Artist and Nicodim Gallery