Photos Courtesy of the artist and Malin Gallery
Ep.121 features Sylvia Maier, a Brooklyn-based painter known for her portraiture. Much of her work focuses on depicting residents of the Flatbush area of Brooklyn, where she has lived for three decades. Maier graduated with a Bachelor's in Fine Arts from the School of Visual Arts in NYC and also attended the National Academy of Design and the New York Academy of Art. Maier also studied extensively at the Art Student's League under the tutelage of Ron Sheer and as a protege of the influential figurative painter Harvey Dinnerstein. Maier is a recipient of the Greenshield Award. Previous exhibitions included solo presentations at the Parrish Art Museum (Southampton, New York); Bernaducci Gallery (New York, NY); Forum Gallery (Frankfurt, Germany); and Fairleigh Dickinson University (Teaneck, NJ).
July – November 2020, Sylvia Maier had her inaugural exhibition, titled Sangomas and Soothsayers and Mischief, with Malin Gallery. In November 24-December 4, 2021, her exhibition titled 'Circle of Mothers', was an OVR with Malin Gallery – UNTITLED Miami 2021.
Her work is included in the bestselling book 'Young, Gifted and Black: A New Generation of Artists and in the Lumpkin-Boccuzzi Family Collection of Contemporary Art.
She lives in the Flatbush area of Brooklyn with her family and dogs.
Visit cerebralwomen.com for expanded bio.
Don't Come for Me, Unless I Send for You, 2018
Oil on canvas.
51″ x 36″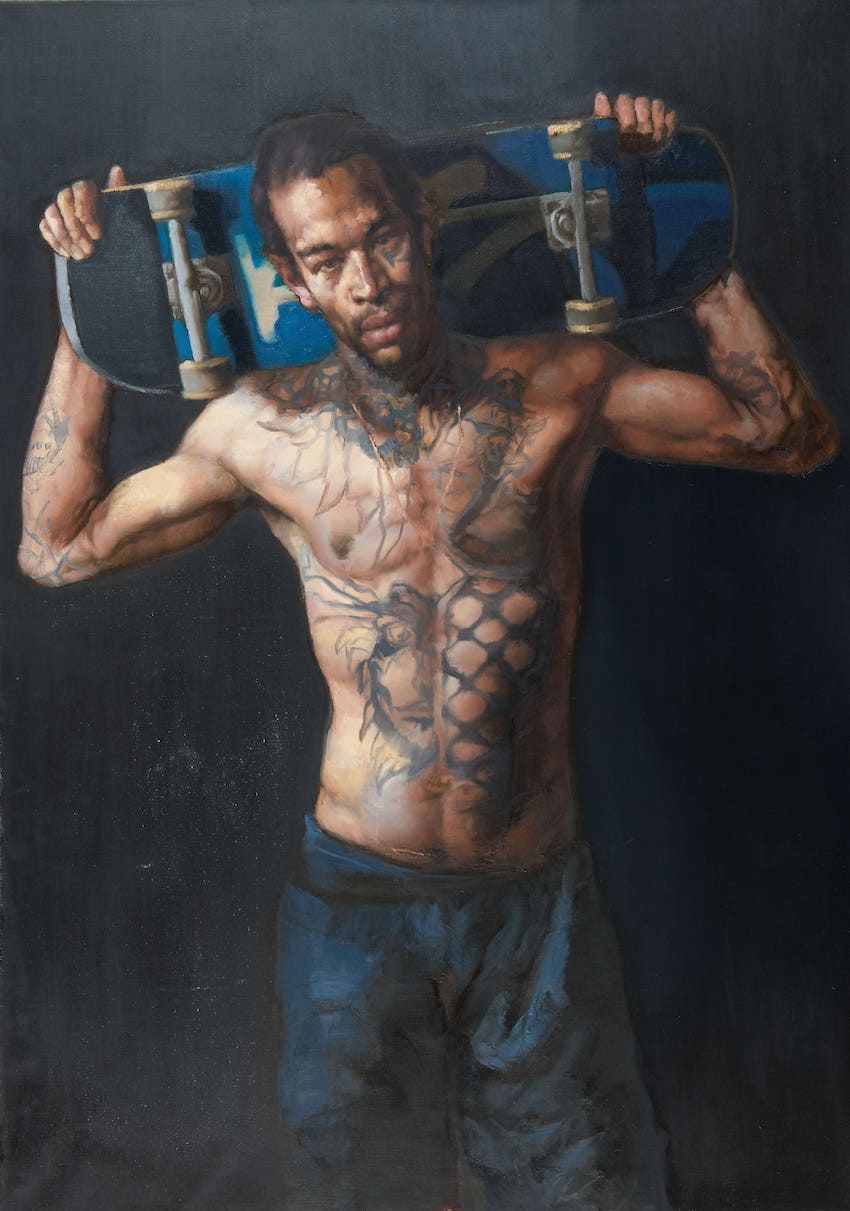 The Beheading, 2020
Oil on canvas.
67″ x 136″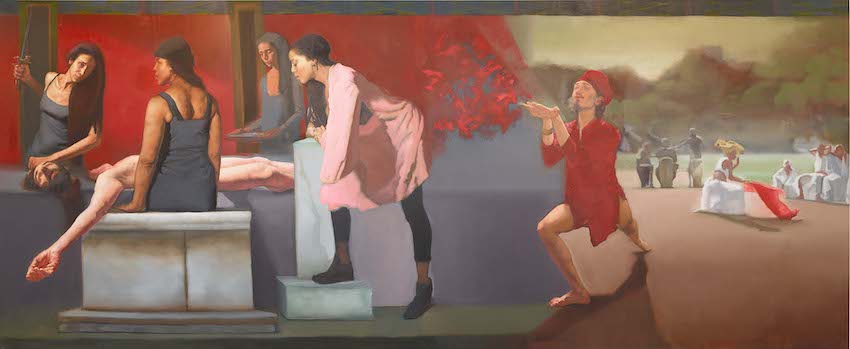 The Bicycle Thief, 2020
Oil on canvas.
78″ x 78″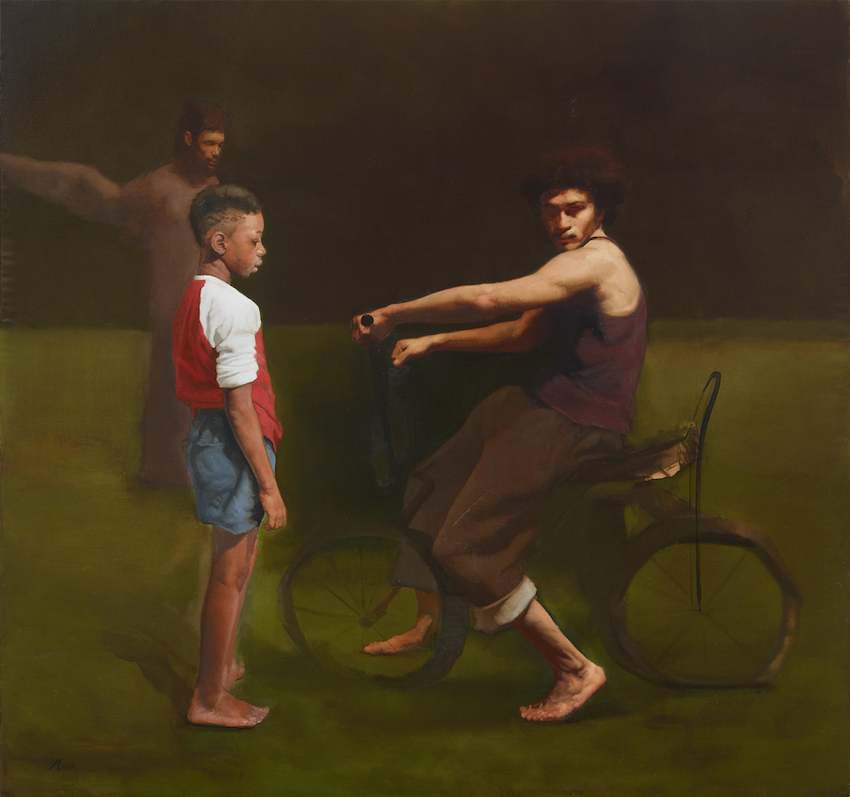 The Bicycle Thief, 2021
Oil on canvas.
78″ x 78″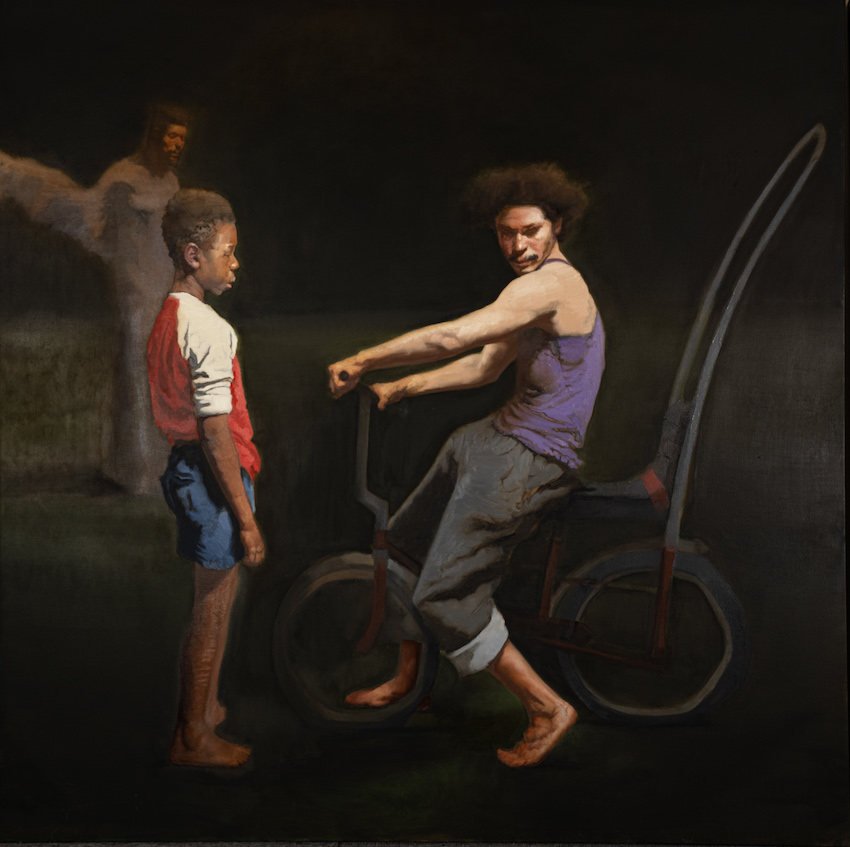 Reader, 2021
Oil on canvas.
54″ x 72″