Headshot courtesy of the artist
Ep.111 features Darryl Westly. He received his BFA from the Cooper Union in 2014. Upon graduation Westly began an apprenticeship at the Jeff Koons studio, concluding in 2016 whereupon he participated in the Beirut Art Residency Program in Beirut, Lebanon.
Solo presentations include A Dream Deferred at 1969 Gallery, Interior/Exterior at ParisTexasLA Gallery, LA.
Group exhibitions include Everyday is Sunday at UTA Artists Space, Beverly Hills CA, Animal Kingdom at Alexander Berggruen Gallery, New York NY,
Vanquishing Ocular curated by David Salle and Nicole Wittenberg , Rental Gallery, East Hampton & Ways To Die by The Bruce High Quality Foundation.
Collections include the Rema Hort Foundation, The Portland Museum of Art, and The Fidelity Collection, among many others.
Westly lives and works in New York, New York.
Artist   https://www.darrylwestly.com/
Kavi Gupta Kavi Gupta https://kavigupta.com/exhibitions/364-forthcoming-skin-masks-decolonizing-art-beyond-the-kavi-gupta-elizabeth-street/
Introspective Magazine https://www.1stdibs.com/introspective-magazine/black-artist-fund/
Creative Boom https://www.creativeboom.com/inspiration/darryl-westly/
Collater.al Darryl https://www.collater.al/en/darryl-westly-a-dream-deferred-painting
Authority Magazine https://medium.com/authority-magazine/darryl-westly-5-things-i-wish-someone-told-me-when-i-first-became-an-artist-b93c858dd9a8
Medium https://medium.com/@kenyondunscomb/darryl-westly-paints-the-disorienting-experience-of-current-events-f592542b 1734
Booooooom https://www.booooooom.com/2021/12/16/artist-spotlight-darryl-westly/
Off-Kilter https://offkilter.co/contemporaryart/darryl-westly
The BrooklynRail https://brooklynrail.org/2020/11/artseen/Interiors-hello-from-the-living-room
White Hot Magazine https://whitehotmagazine.com/articles/interiors-at-1969-gallery/4779
The Brooklyn Circus https://thebkcircus.com/culture/digital-impressionism
Office Magazine http://officemagazine.net/7x
Q With Tom Power  https://www.cbc.ca/radio/q/friday-june-5-2020-darryl-westly-brandy-and-more-1.5599743
Artnet https://news.artnet.com/art-world/artists-protests-george-floyd-testimonials-1876254
Whitewall https://whitewall.art/art/darryl-westly-painting-a-representational-abstract-world
Interview Magazine https://www.interviewmagazine.com/culture/darryl-westly-vic-mensa-chicago-interior-exterior-paristexasla
Axon Body 3 2020.5.25 (Floyd), oil on canvas, 72″ x 60″, 2021
Girl with Flowers (For Breonna), 40″ x 30″ oil on linen, 2021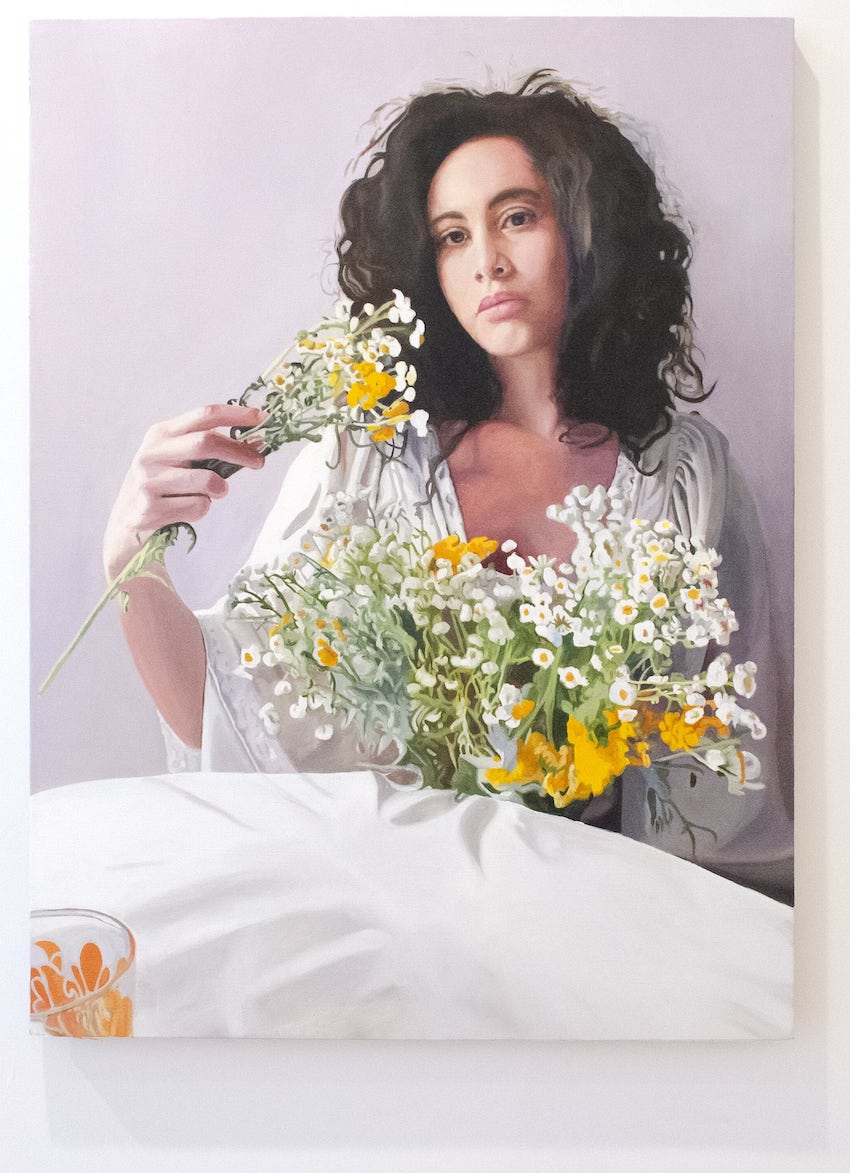 Paradiso, oil on canvas, 84″ x 96″, 2021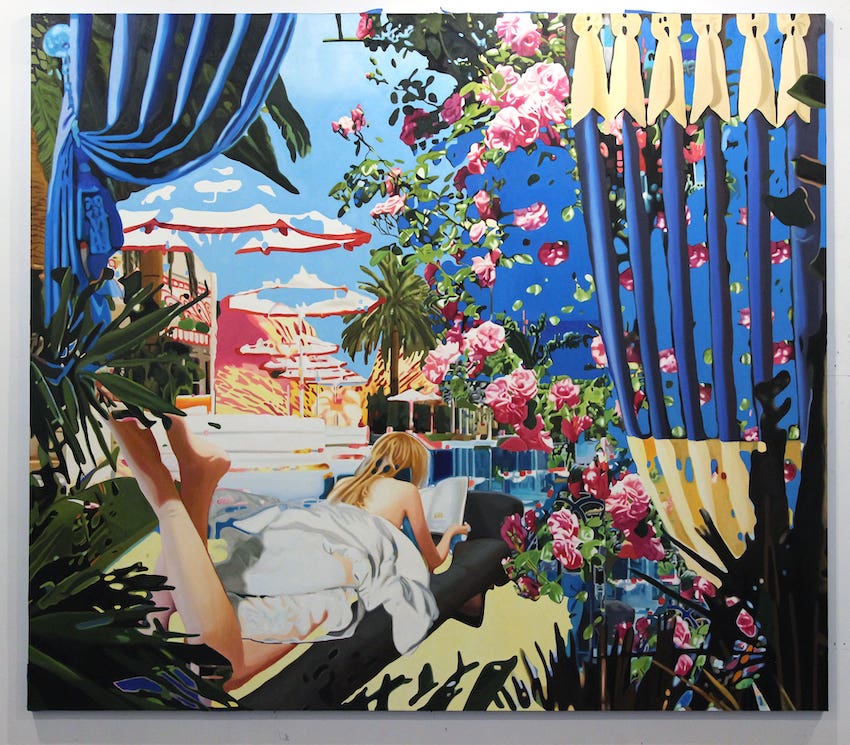 Hearth, oil on canvas, 60″ x 72″, 2021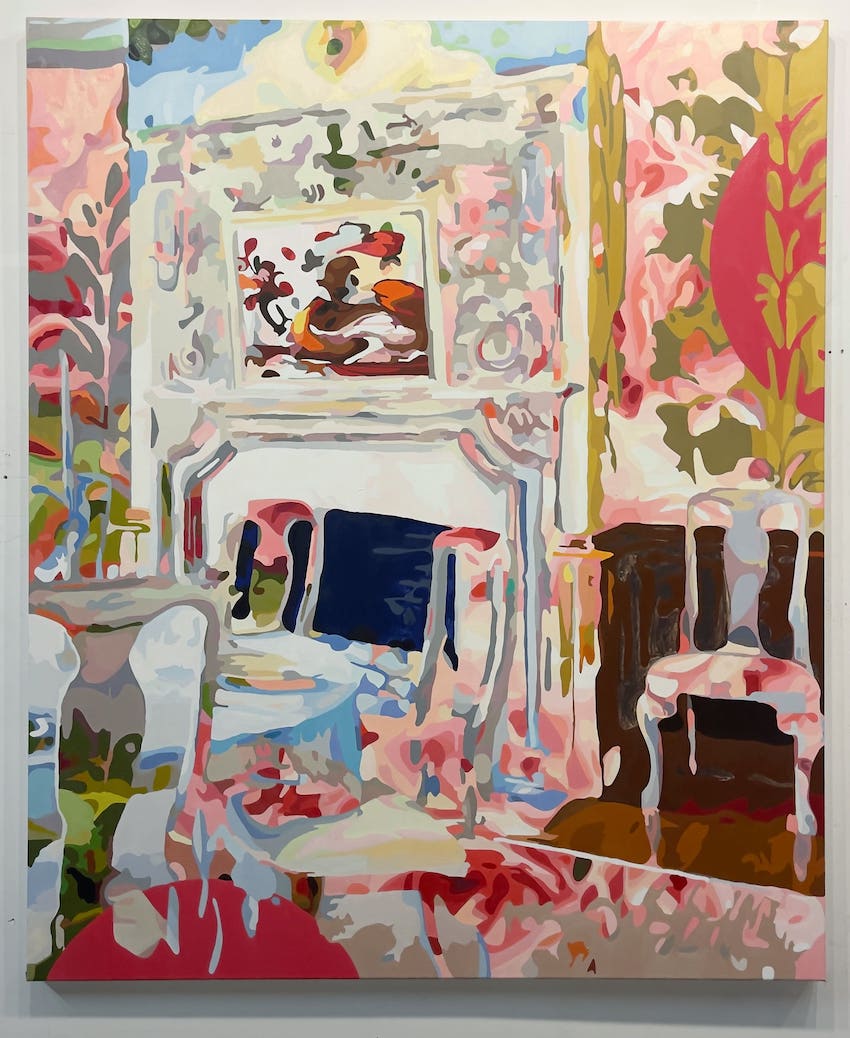 Odalisque 2, oil on canvas, 80″ x 60″ 2019