Photo credit: Laurie Lambrecht
Ep.105 features Frank Wimberley. His abstract painting is a continuous adventure. Born in 1926 in New Jersey, Wimberley currently divides his time between Corona, Queens, and Sag Harbor, New York. Wimberley is a well-known presence in the art scene on the Eastern End of Long Island and an important figure in African American art since the 1960s. Acclaimed for his dynamic, multi-layered, and sophisticated paintings, Wimberley is among the leading contemporary artists to continue in the Abstract Expressionist tradition. In 2013, Wimberley had a solo exhibition at Guild Hall Museum, East Hampton; in 2018, Wimberley was included in Acts of Art and Rebuttal, an exhibition revisiting the 1971 exhibition Rebuttal to the Whitney Museum Exhibition: Black Artists in Rebuttal at the Hunter College Art Galleries; and in 2021, Wimberley was included in Creating Community: Cinque Gallery Artists at the Art Students League, New York. Wimberley is included in numerous public and private collections, including the Art Institute of Chicago; Metropolitan Museum of Art; Smithsonian American Art Museum, Washington, D.C.; and the Studio Museum in Harlem, New York.
In 1969, when few African American artists were able to exhibit their work, Wimberley was included in a group exhibition at CW Post College, in Brookville, New York. This constituted the first time he displayed his work publicly. However, in the next decade, he took advantage of many opportunities to display his art, participating in shows at The Hudson River Museum, Yonkers, New York (1971) and the Penthouse Gallery, Museum of Modern Art, New York (1972). His first solo exhibitions were in 1973, at The Black History Museum, Hempstead, New York, which opened in 1970 (now the African American Museum of
Nassau County), and at Acts of Art Gallery, in downtown New York. Owned by artists Nigel L. Jackson and Pat Grey, the gallery was an important part of the Black Arts Movement in the 1970s. In 1974, Wimberley had solo shows at Union Theological Seminary, New York City, and again at Acts of Art, where he displayed collages, drawings, and paintings. In February 1979, he participated in a show at Guild Hall Museum of the Eastville Artists, an informal council of African American artists on Long Island's East End devoted to promoting the arts. Other members were Alvin Loving, Robert Freeman, Nanette Carter, and Gaye Ellington (Duke Ellington's granddaughter). Reviewing the show, Helen Harrison noted that Wimberley had "embraced a cool, formal vocabulary in his assemblages of paper and found objects." She observed that several of the works included "scraps of used canvases, suggesting the rejection of a
previous mode of expression." She felt that Wimberley was searching "but cautiously." That summer, when Wimberley was included in an exhibition at Peter S. Loonam Gallery in Bridgehampton, Harrison felt that his collages were "busier but just as controlled in their composition."
Frank opened a solo exhibition at Duck Creek Art Center in May 2022 and recently had a solo exhibition of his collages at Berry Campbell. Paintings were recently acquired by the Studio Museum in Harlem and the Smithsonian Museum.
Frank Wimberley is currently represented by the Berry Campbell gallery located in Chelsea, New York City. Please visit the gallery website for additional information and an expanded bio.
Artist website https://www.frankwimberleyart.com/
Berry Campbell Gallery https://www.berrycampbell.com/artist/Frank_Wimberley/works/
Expanded Bio https://www.berrycampbell.com/artist/Frank_Wimberley/info/
ABC News  https://abcnews.go.com/Lifestyle/artist-frank-wimberley-94-full-surprises/story?id=76184787
27east  https://www.27east.com/arts/frank-wimberley-stratum-at-duck-creek-1931943/
Rafael Contemporary  https://www.rafaelcontemporary.com/artists-frank-wimberley
Color and Absence, 2020 Acrylic on canvas 50 x 50 in. (127 x 127 cm)
Collection of the Greenville County Museum of Art, Greenville, South Carolina. Courtesy Berry Campbell, New York.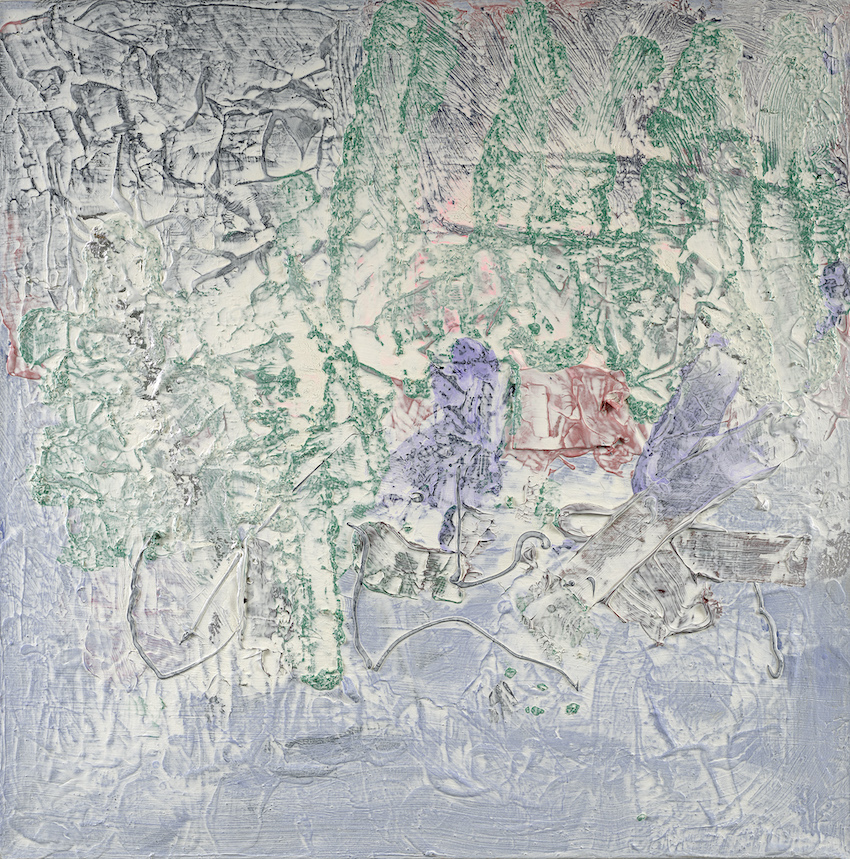 Louse Point Reverie, 1991 Acrylic on canvas 46 x 46 in. (116.8 x 116.8 cm)
Collection of the Smithsonian American Art Museum, Washington, D.C. Courtesy Berry Campbell, New York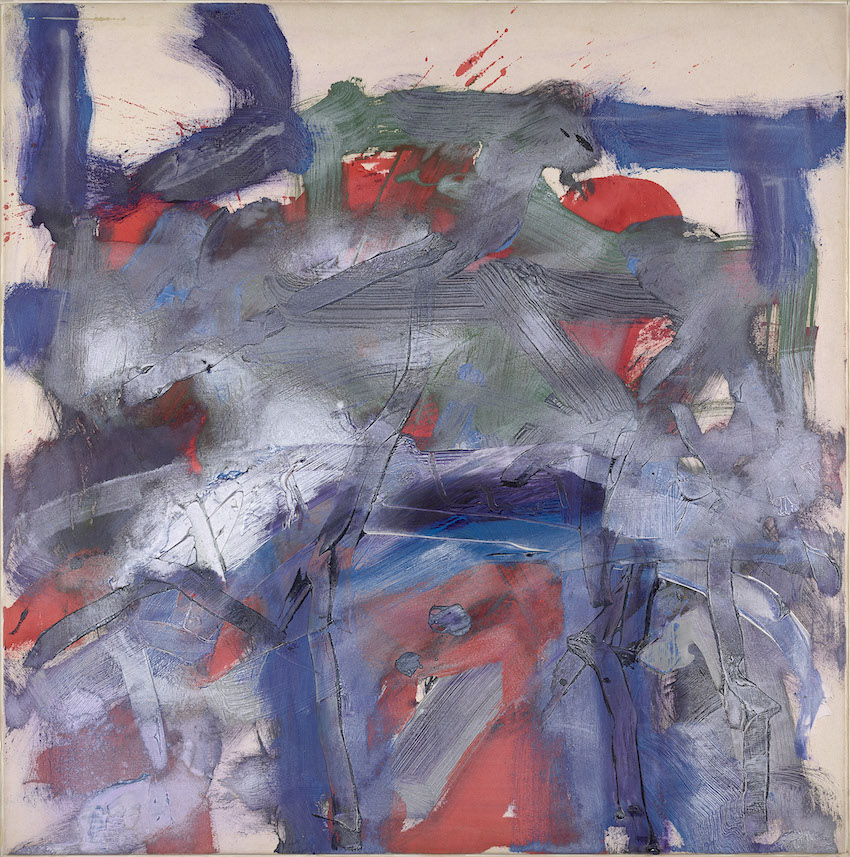 Bathwater
dollar bills, sandwich bag, stem, staples, blunt, spray paint and acrylic on canvas
70" x 84"
2020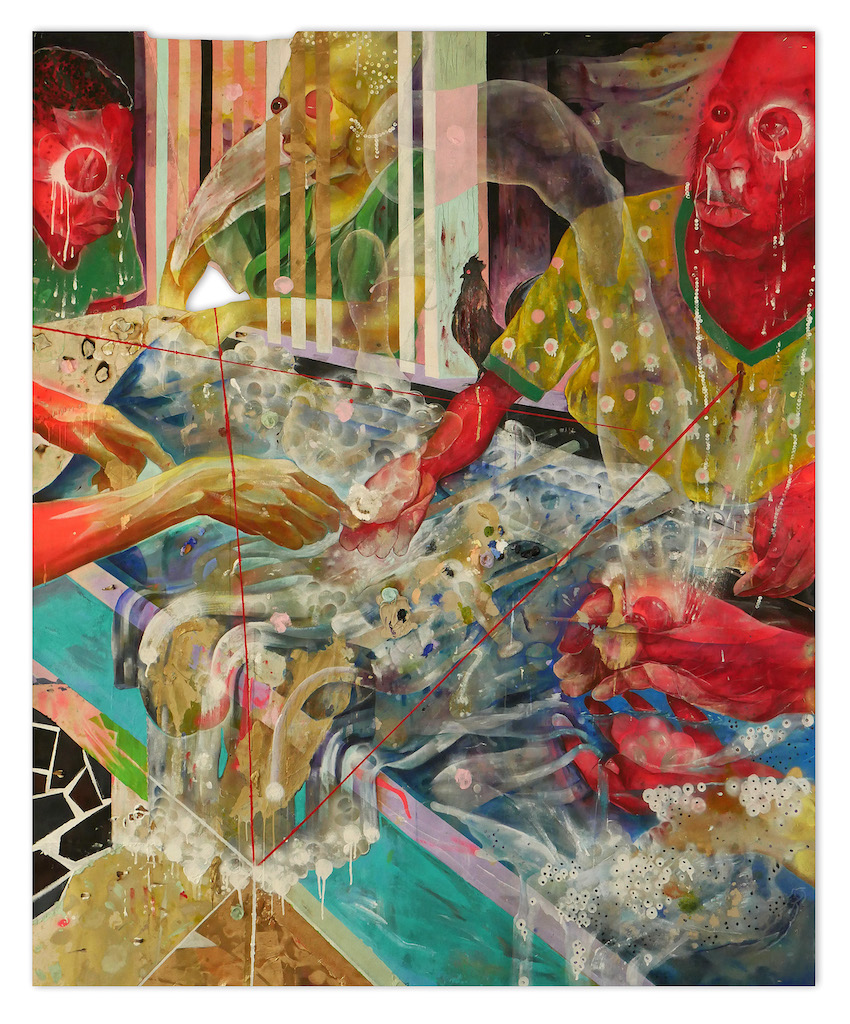 Bay Street, 1968 Acrylic and collage on canvas 40 x 46 in. (101.6 x 116.8 cm)
Collection of the Studio Museum in Harlem, New York. Courtesy Berry Campbell, New York