Episode 81 features Delphine Desane. She is a Brooklyn-based artist born and raised in Paris, France by Haitian parents. She began her career as a stylist in the fashion industry. After becoming a mother, she began to paint during her maternity leave. Delphine was soon discovered and commissioned to create the cover image for Vogue Italia January 2020 Sustainability Issue. In April 2021, Vogue US featured her painting titled "Bittersweet" in a story about Black Motherhood.
Since then, her work has been exhibited in both solo and group exhibitions in the US, Europe and the UK. Delphine had her first solo show at Luce Gallery in Turin, Italy in early 2021. Group exhibitions include: MOMU Fashion Museum in Antwerp, Belgium, CFHIll Sweden and a public installation featuring six Haitian visual artists at the Brooklyn Academy of Music titled, "A Return: Liberation as Power." amongst others.
In 2021 Delphine was commissioned by Fela Kuti's sons Femi and Made, to paint album covers, released by Partisan Records, of two albums packaged together titled "Legacy +." Jacquemus, a fashion brand selected Delphine to paint its Impossibly French SS21 Campaign 'L'amour'.
Her work is in the collections of the Studio Museum of Harlem, MACAAL museum in Morocco and amongst others.
Delphine was recently in a group show in NYC at the Pace Gallery, September 10th-October 23rd, 2021
Vogue https://www.vogue.com/article/high-risk-pregnancy-black-maternal-health-week
Elephant Art https://elephant.art/women-painting-women-the-essential-artists-to-watch/
The New Yorker https://www.newyorker.com/goings-on-about-town/art/black-femme-sovereign-of-wap-and-the-v irtual-realm
Observer https://observer.com/2021/03/black-femme-canada-gallery-wap-virtual-realm-art-review/
Vogue https://www.vogue.co.uk/fashion/article/delphine-desane-jacquemus-ss21-campaign
Drift Records https://driftrecords.com/products/femi-kuti-and-made-kuti-legacy
Artnet https://news.artnet.com/art-world/delphine-desane-1916431
Artnet https://news.artnet.com/art-world/maestro-dobel-tequila-pocoapoco-delphine-desane-1928503 1-54 https://www.1-54.com/paris/artists/desane-delphine/
Vogue https://www.vogue.com/article/nikuyah-walker-mayor-of-charlottesville-virginia-conversation
'Journeyin' into Motherhood '
2020-2021
Acrylic, sand, spray paint on canvas
Diptych
48 x 72 in ( 121.9 cm x 182.9 cm )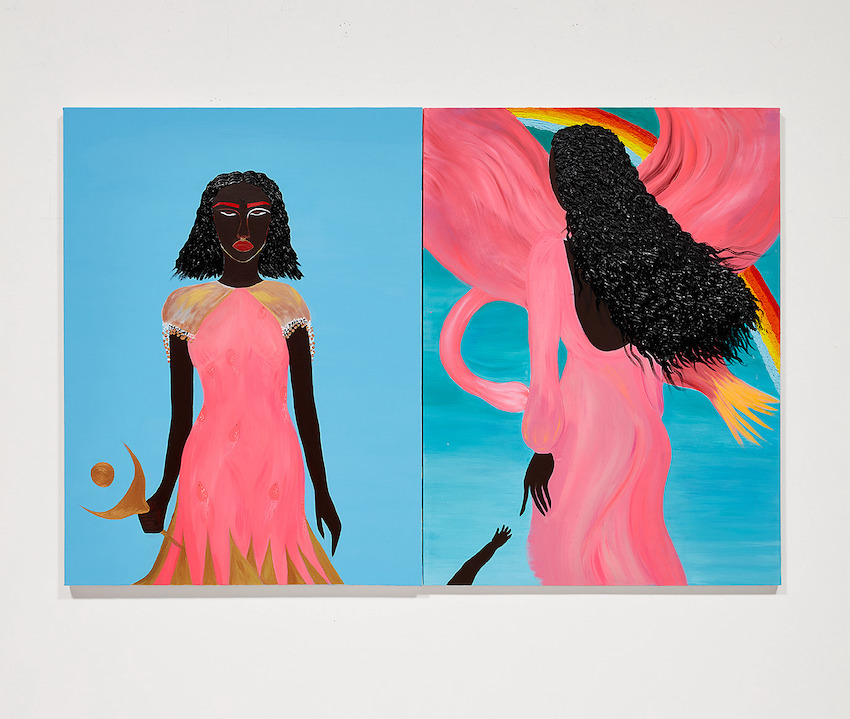 'To no longer think. Second act '
2021
Acrylic on canvas
30 x 24 in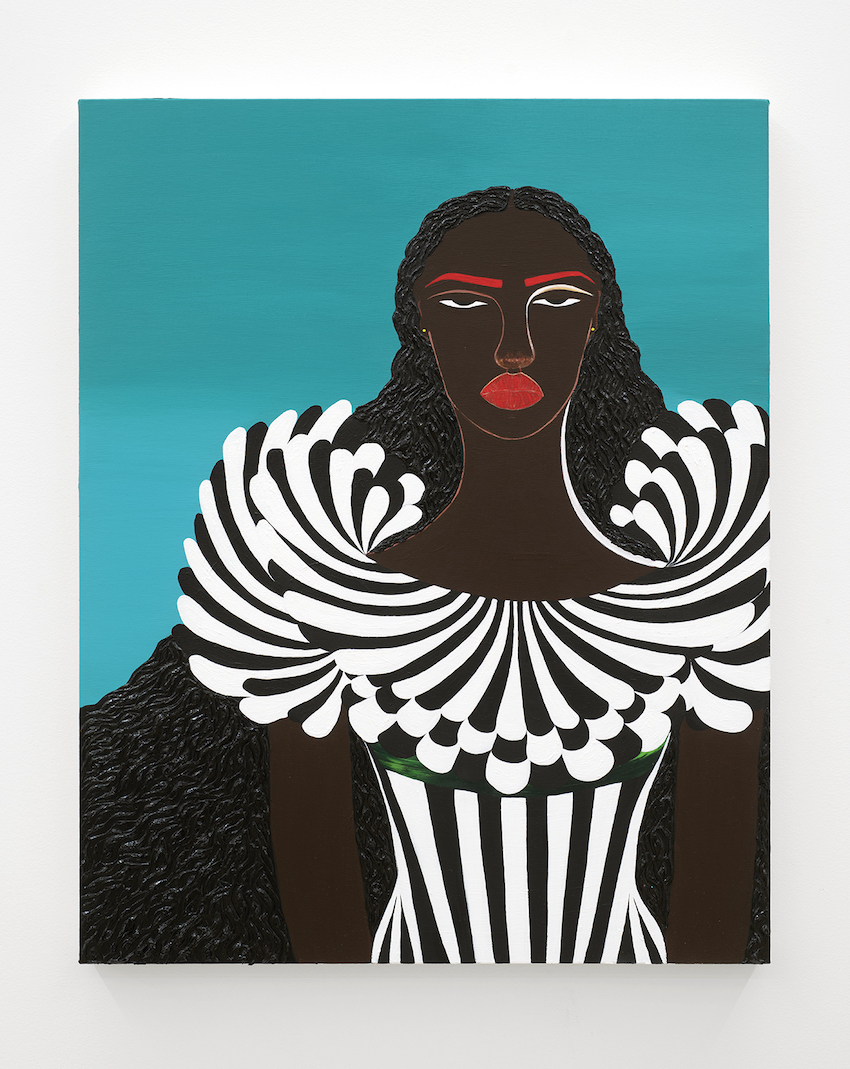 'Love, Cherish, Rest and Live'
2021
Acrylic on French Linen
92-1/2″ x 76″ ( 235 cm x 193 cm )