Portrait photo credit: Eley photo
Episode 77 features Adrienne Elise Tarver, an interdisciplinary artist, educator, and administrator with a practice that spans painting, sculpture, installation, photography, and video. Her work addresses the complexity and invisibility of the black female identity in the Western landscape–from the history within domestic spaces to the fantasy of the tropical seductress.
She has exhibited nationally and abroad, including solo or two-person exhibitions at the Aldrich Museum of Contemporary Art in Connecticut; Atlanta Contemporary in Atlanta, Georgia; Victori+Mo (now Dinner Gallery) in New York; Ochi Projects in Los Angeles; Hollis Taggart in New York; Wedge Curatorial in Toronto, Canada; Wave Hill in the Bronx, NY; BRIC Project Room in Brooklyn; and A-M Gallery in Sydney, Australia. She has been commissioned for projects through the New York MTA, the Public Art Fund, Google, Art Aspen, and Pulse Art Fair and has been featured in online and print publications including the New York Times, Brooklyn Magazine, ArtNet, Blouin ArtInfo, Whitewall Magazine, and Hyperallergic, among others.
She is currently the Director of Programs at the National Academy of Design. Previously she was the Associate Chair of Fine Arts at SCAD Atlanta, and prior to that was the Director of Art & Design for the Harlem School of the Arts. She received her MFA from the School of the Art Institute of Chicago and BFA from Boston University.
Artist website http://www.adriennetarver.com/
The Aldrich  https://thealdrich.org/exhibitions/adrienne-elise-tarver
Atlanta Contemporary https://atlantacontemporary.org/exhibitions/adrienne-elise-tarver
The Armory https://www.thearmoryshow.com/
Culture Type https://www.culturetype.com/2021/09/07/on-view-adrienne-elise-tarver-the-sun-the-moon-and-the-truth-at-aldrich-contemporary-art-museum-in-ridgefield-conn/
Dinner Gallery https://dinnergallery.com/adrienne-elise-tarver
White Wall https://whitewall.art/art/art-aspen-awards-adrienne-elise-tarver-with-inaugural-artist-commission
Hollis Taggert Youtube https://www.youtube.com/watch?v=wft8TmSFnvE
See Great Art https://www.seegreatart.art/adrienne-elise-tarver-the-sun-the-moon-and-the-truth/
Boston University https://www.bu.edu/articles/2020/gallery-adrienne-elise-tarver/
"Three Graces" 2019, Oil on canvas, 84 x 72 in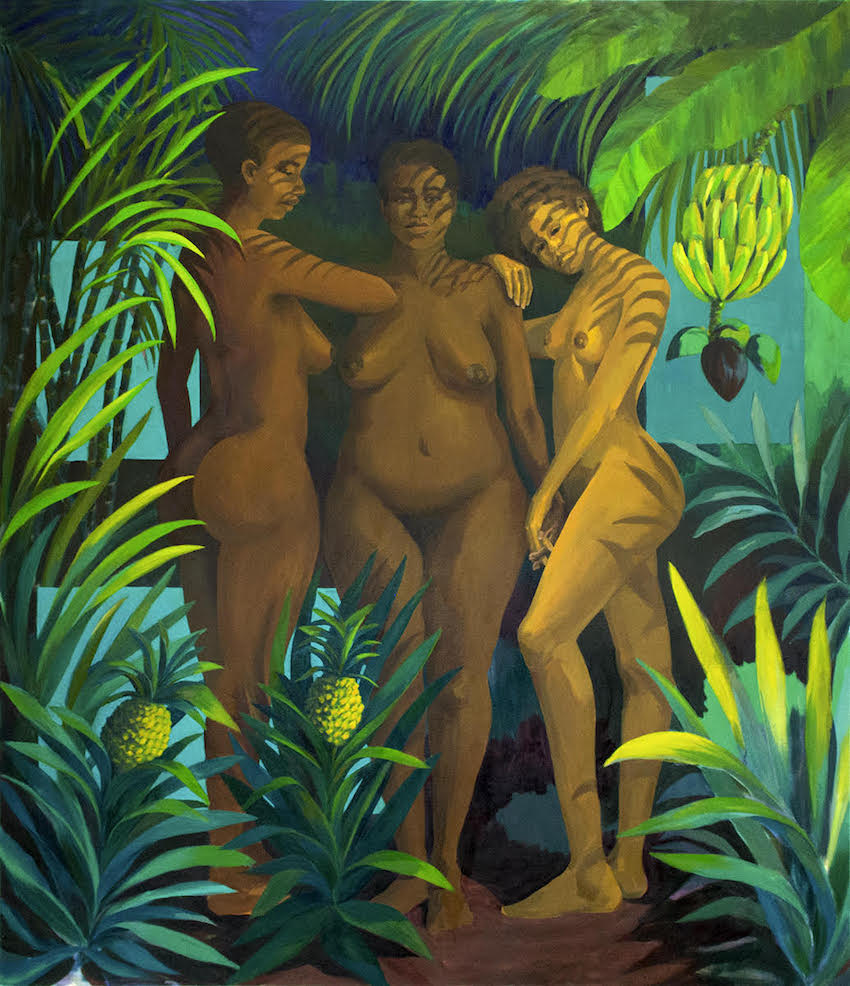 "Weary As I Can Be" 2021, Oil on canvas, 36 x 36 in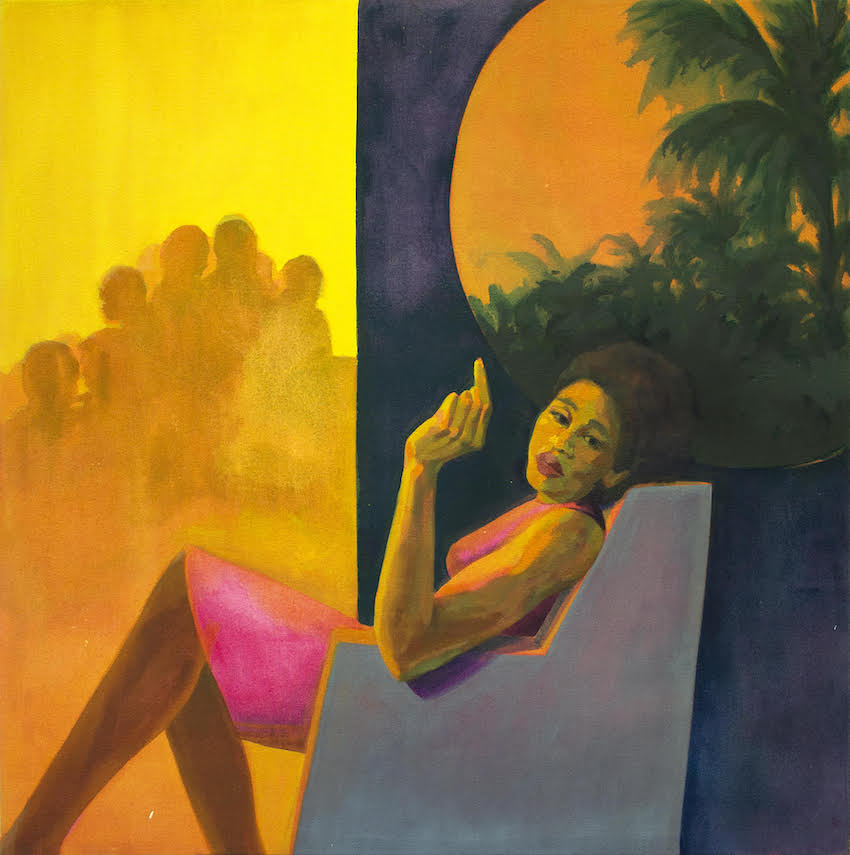 "Origin: Fictions of Belonging" 2018, Acrylic and caulking on wire mesh, Dimensions Variable, Installation at Wave Hill Sun Room Project Space, photo credit: Stephen Hagan